Teletubbies Bubbles DVD & Bubble Craft
Disclaimer: This is a sponsored post. All opinions are my own. 
The NEW Teletubbies: Bubbles DVD  by Sony Pictures Home Entertainment featuring a fun rendition of "Head, Shoulders, Knees and Toes" by the Teletubbies & a super special featurette with Laa-Laa is here!
In this fun new DVD, lots and lots of Tubby Custard Bubbles were made by the Tubby Custard Machine and the Teletubbies have to pop & chase them all! The boys had a fun time checking out the new episodes with Tinky Winky, Dipsy, Laa-Laa and Po & couldn't wait to have some bubble fun of their own!
Bubble Crafts
Usually we just blow and pop bubbles, but we decided to try some fun bubble crafts! We made bubble sculptures & bubble art prints and had tons of bubble fun.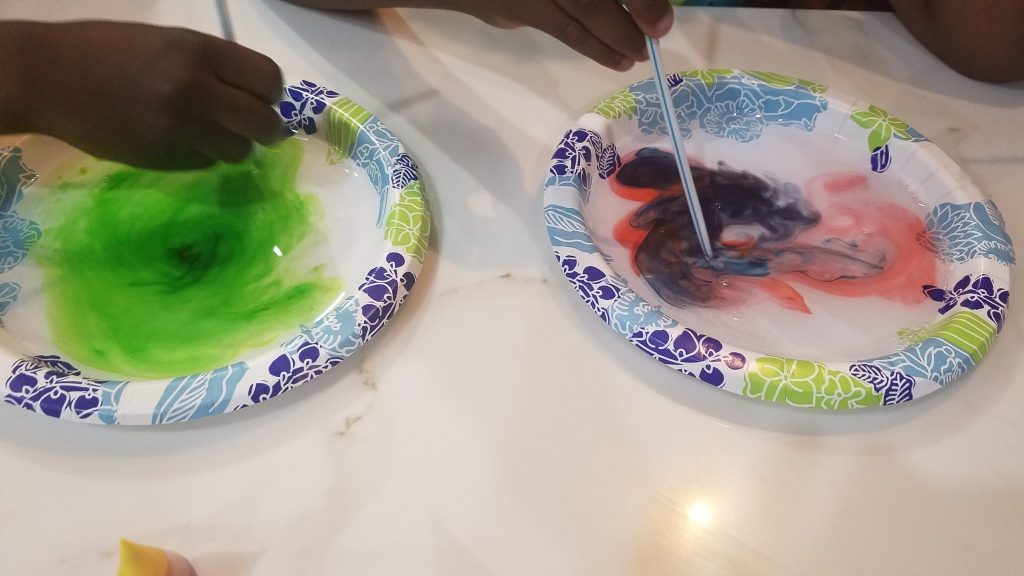 First we made our own bubble solution (using water, dish detergent & corn syrup) and used food coloring to create our own unique colors. The boys customized their colors by adding drops of food coloring to their bubble mixture.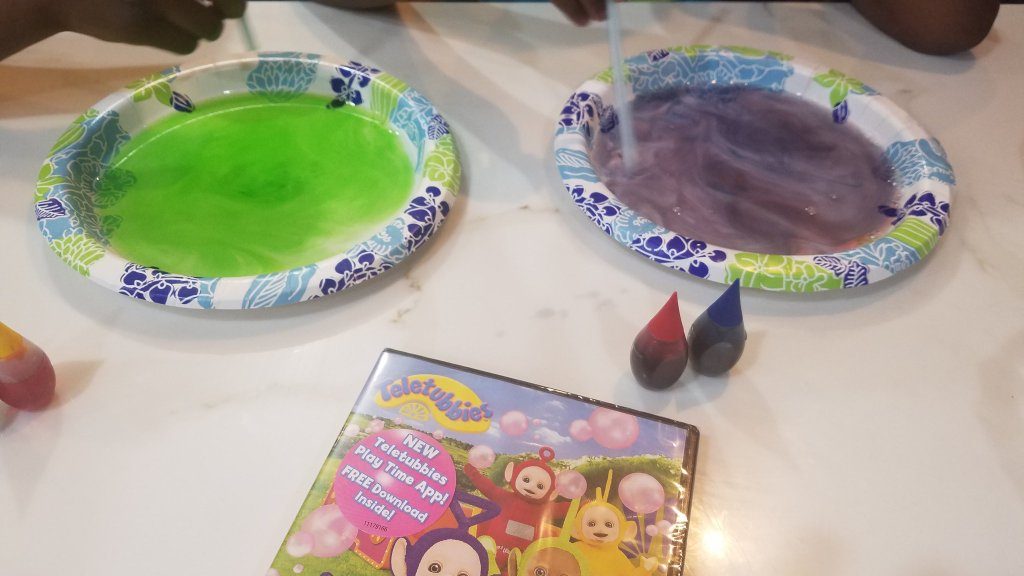 Next, we created bubble sculptures by blowing into our plates filled with colored bubble mixture with straws, trying to create the biggest bubble sculpture ever.
They enjoyed "building" and popping their bubble sculptures over and over again, each time trying to rebuild it bigger than the previous one.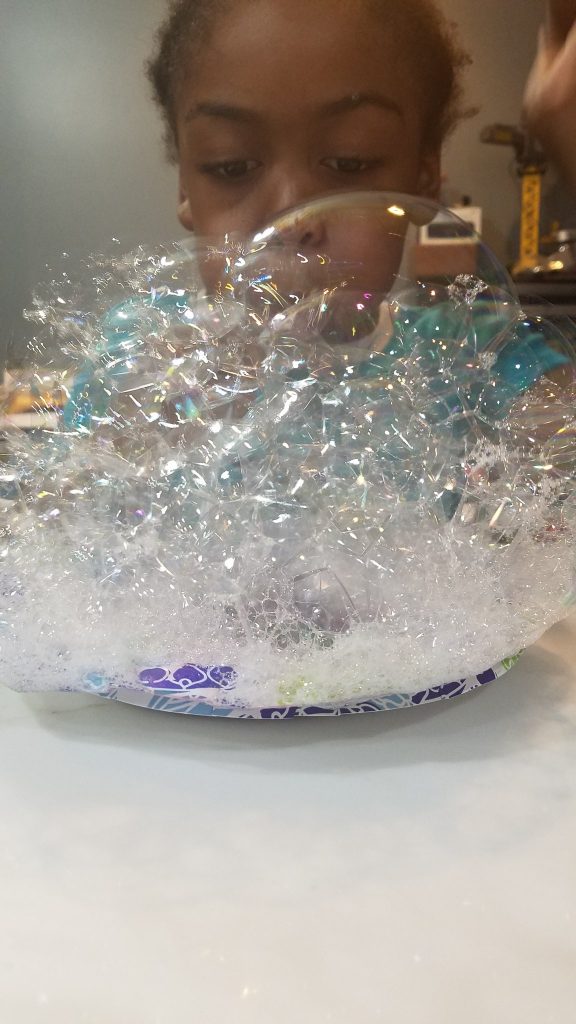 Then, we created bubble art prints by blowing into straws to create colorful bubbles on plain paper.Once the bubbles burst on the paper, a colorful outline was left creating a fun bubble print!