Shortbread Blueberry Cheesecake Bites
Disclaimer: This is a sponsored post. All opinions are my own. 
In celebration of National Blueberry Month & Independence Day, we created a super easy Shortbread Blueberry Cheesecake Bite dessert featuring Walkers Shortbread Rounds & Bonne Maman Wild Blueberry Preserves. It is the petefect sweet treat for any summer BBQ or get-together!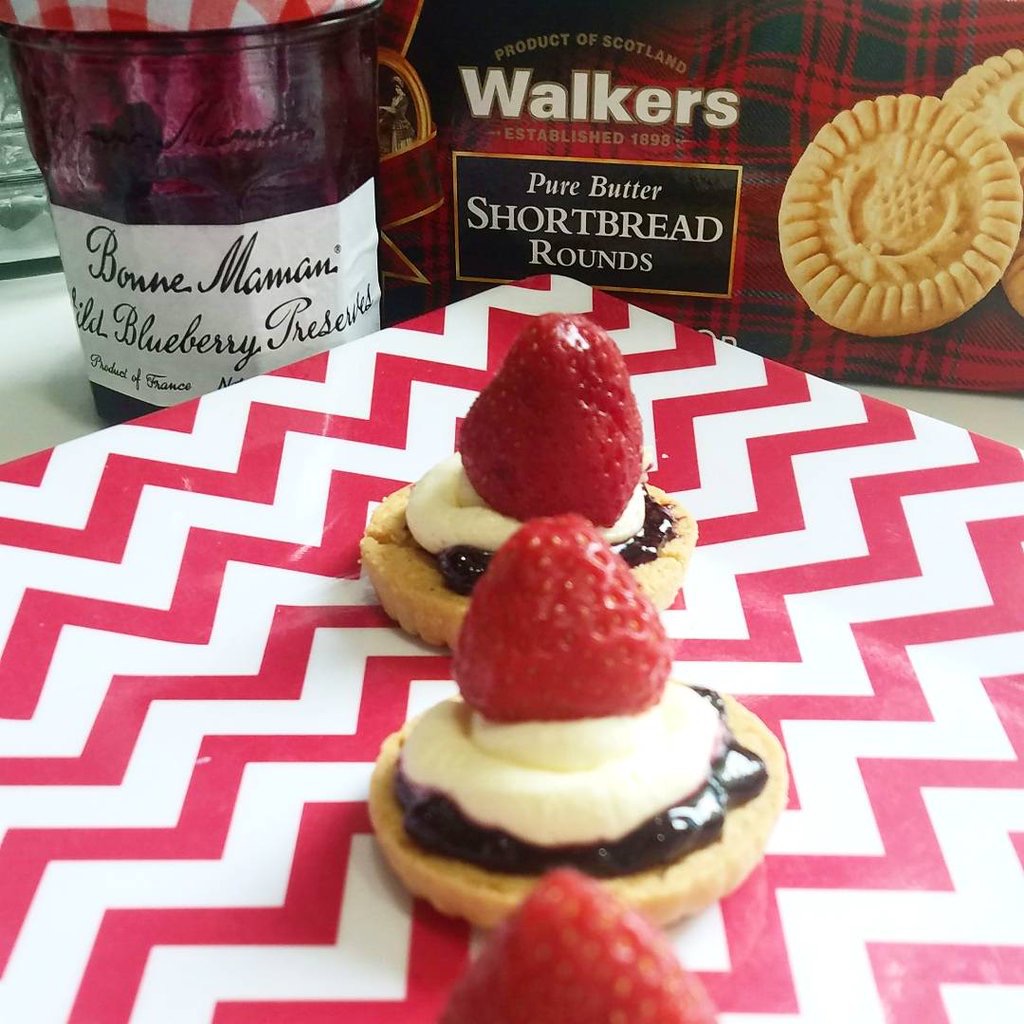 Ingredients: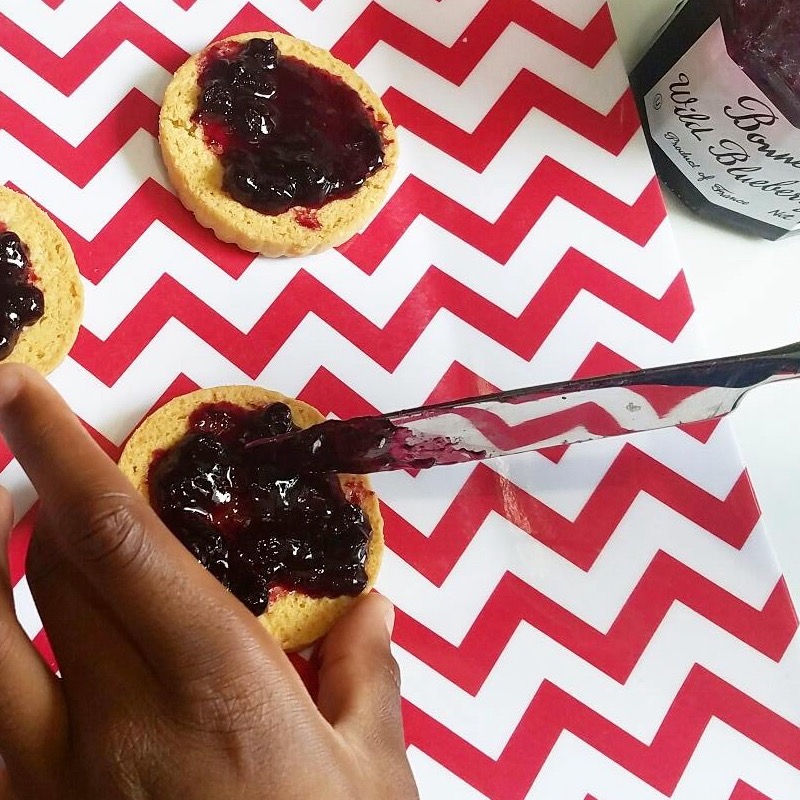 Method:
Spread a generous helping of Bonne Maman wild Blueberry preserves on each Walkers shortbread cookie
Next, put a couple scoops of a Philadelphia Ready-to-eat cheesecake filling in a resealable bag, cut off a tip to create a piping bag and squeeze filling into a peak on top of the preserves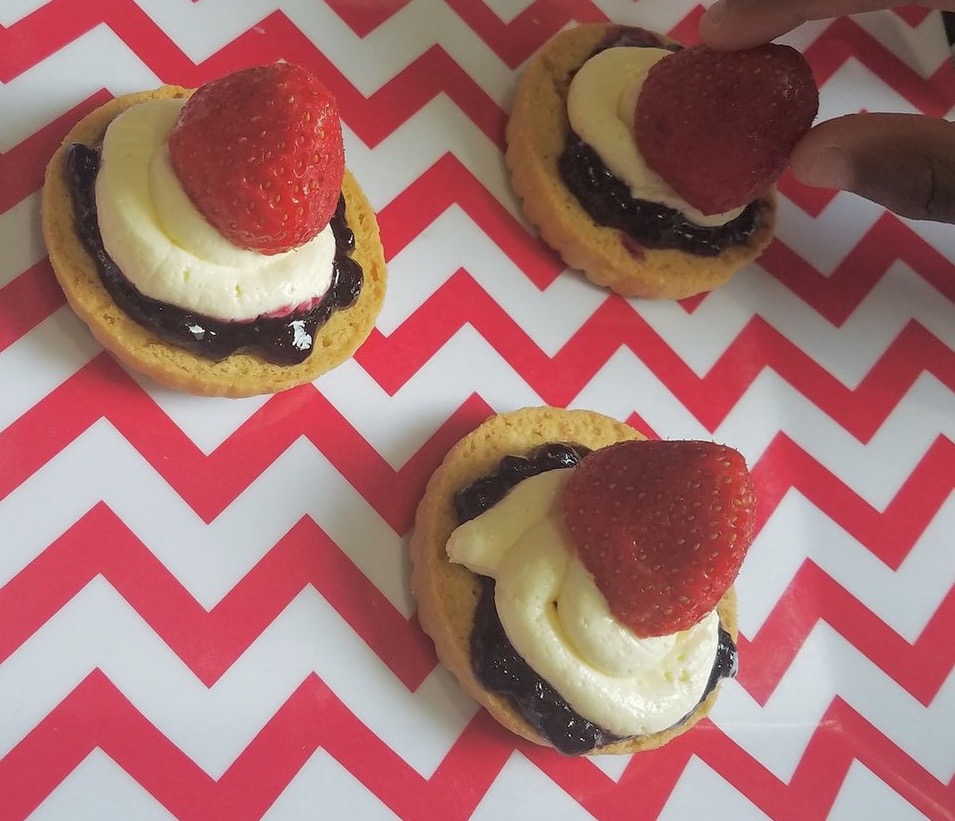 Add a fresh strawberry on top & enjoy!