Coney Island Brewery & Joey Chestnut
Disclaimer: I was not compensated for this post. All opinions are my own.
Coney Island has always been a summer destination for our family BUT we recently discovered some mature fun at the Coney Island Brewery, home of the Mermaid Pilsner! Located at 1904 Surf Avenue, right next to MCU Stadium, Coney Island Brewery is a small yet fully functioning brewery open to grab a drink or two, enjoy a FREE tour or attend an event in the beer garden.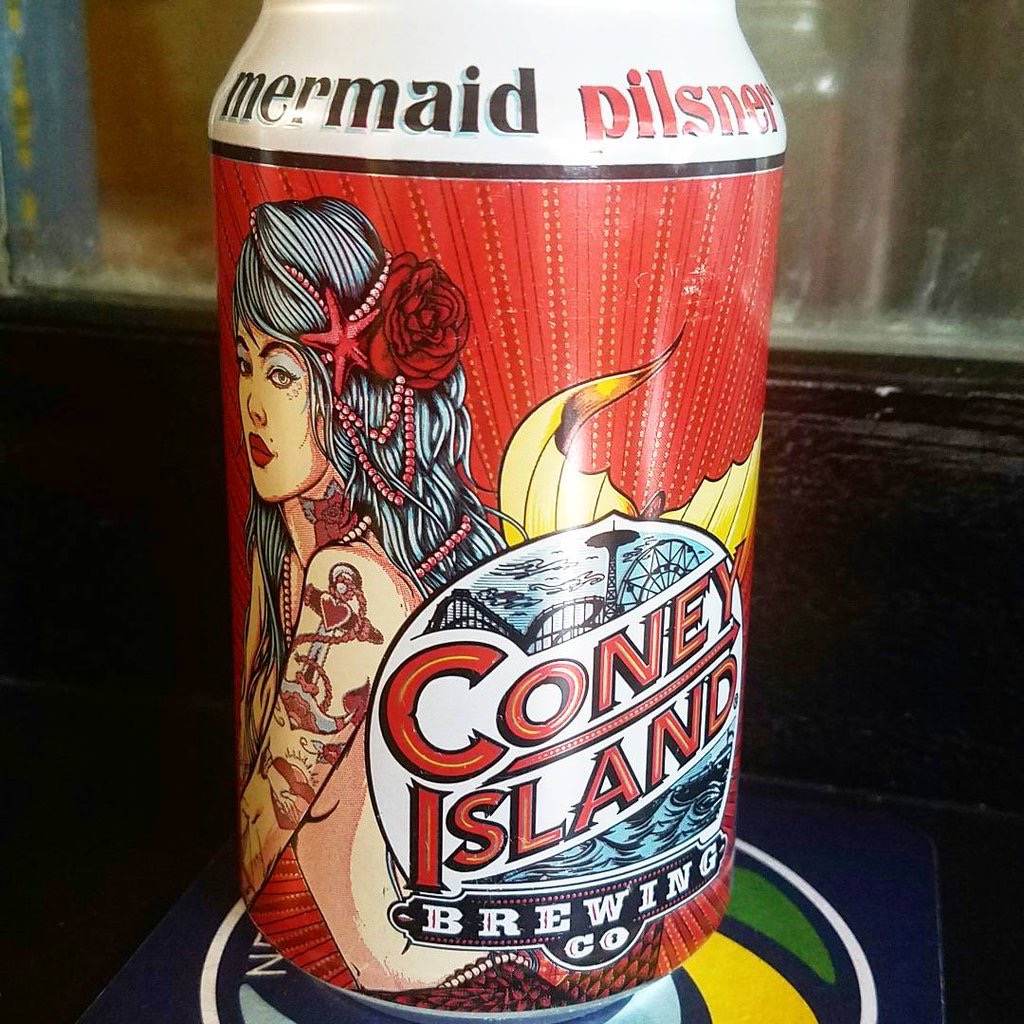 The kickoff of summer in Brooklyn, NYC has to be the Nathan's Hot Dog Eating Contest on July 4th & we were able to meet the reigning champion, Joey Chestnut, the day before the competition at a meet & greet hosted by Coney Island Brewery! We enjoyed a cold glass of Watermelon Wheat and had the opportunity to chat with the hot dog eating champ about his competitive eating career.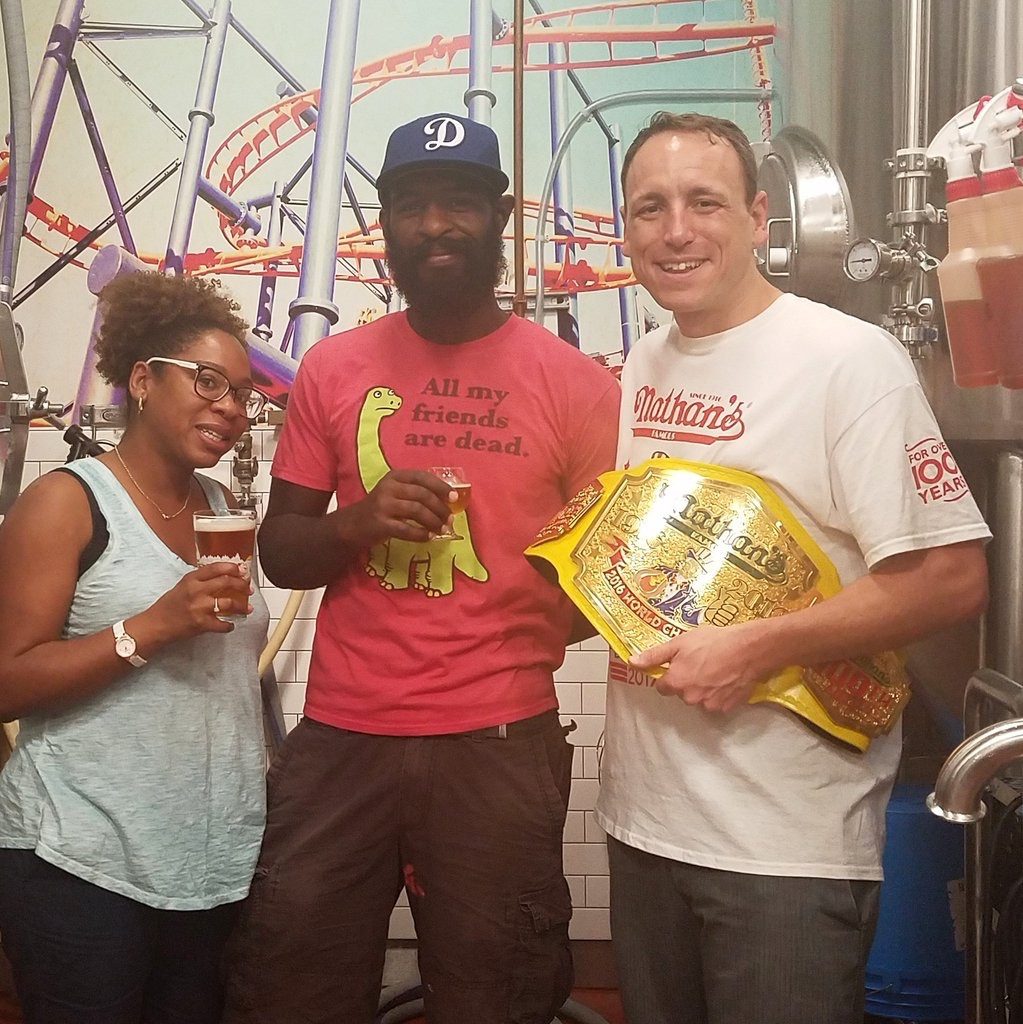 We were encouraged to sample a flight of our choice of Coney Island Brewery beers which were simply divine. The bar is open daily from noon to 9pm or 10pm, so if you find yourself in Coney Island, drop in and have a drink or two!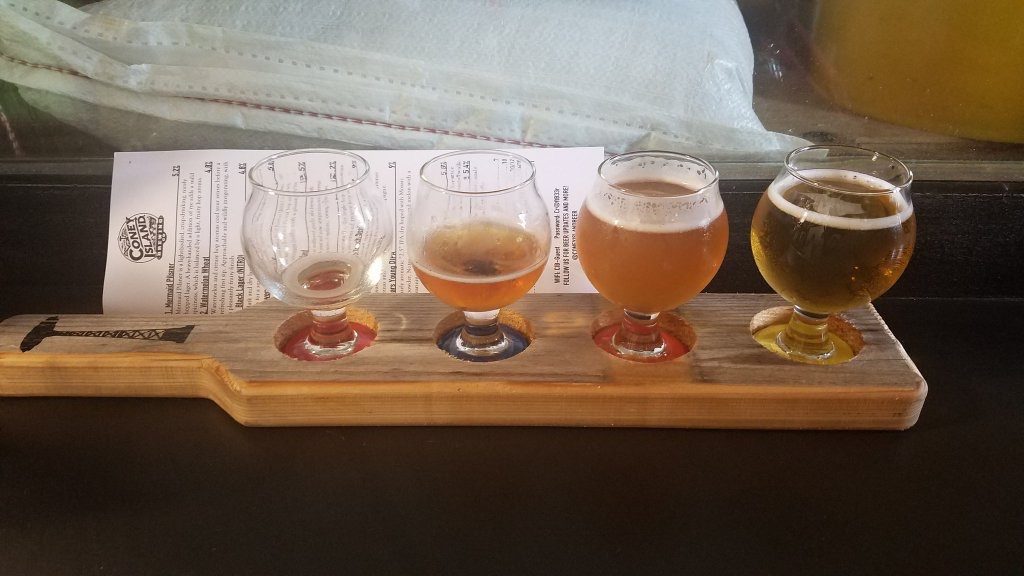 BE SOCIAL: #TakeTheRide