Moonshot at the Intrepid Museum
Disclaimer: I was not compensated for this post. All opinions are my own
The Intrepid Sea, Air & Space Museum will host the New York premiere of Moonshot, a larger-than-life theatrical experience performed on a very small stage by Chicago's Theatre Unspeakable in the Museum's Space Shuttle Pavilion, underneath the Space Shuttle Enterprise, the original NASA orbiter on Friday, August 4 and Saturday, August 5, at 8:00pm at the Intrepid Museum (46th Street and 12th Avenue) in Manhattan.
To re-create the early days of the Space Race, seven actors will squeeze onto a stage nearly as tight as the original Mercury capsules—about 21 square feet—beneath the iconic space shuttle Enterprise. Using only their bodies and voices, the actors bring to life a thrilling time in the history of human exploration. Encompassing everything from the Cold War to Sputnik, from Yuri Gagarin to Neil Armstrong, this action-packed show brings tongue-in-cheek humor to a whole new atmosphere—one where the rules of gravity no longer apply.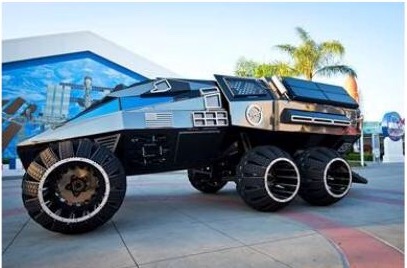 Tickets are $25 for adults and $18 for children 12 and under. The performance is not recommended for children under 5. Doors open at 7:30pm, show begins at 8:00pm.
Please visit www.intrepidmuseum.org/Moonshot for more information and to purchase tickets.
Here is your chance to win some ticjekts of your own! Simply email contests@thirtymomm.com with "Intrepid Moonshot" in the subject line and tell me your favorite exhibit at the Intrepid. (Ends 8/3 winner will be randomly chosen and emailed)