5 Awesome Features of Volcano Bay
Disclaimer: I was not compensated for this post. All options are my own.
Universal's NEW water park, Volcano Bay is the ultimate water theme park destination! As part of the Family Forward family retreat, we had the amazing opportunity to check out the park with early VIP access! We arrived at the park around 7am and had the whole pro to ourselves till about 7:30am when guests of the Universal hotels arrived utilizing their early entry. The park opens daily to the public at 9:00am and closes at 8:00pm.
Tapu Tapu: The Tapu Tapu waterproof wearables are a lifesaver, helping you avoid super long waits in line, open/close lockers and even purchase food, drinks & souvenirs with a simple tap!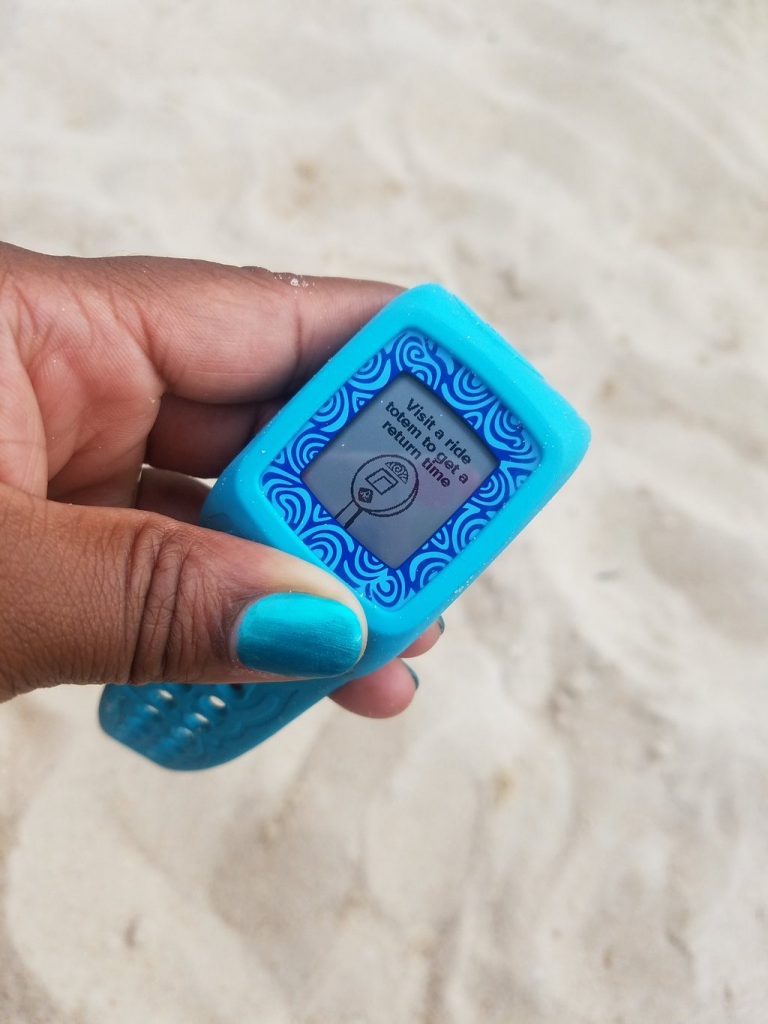 Saving your place in the virtual line, one attraction at a time is easy: simply walk up to the attraction you wish to ride and tap your Tapu Tapu on the kiosk. Now you are free to enjoy yourself possibly at Waturi Beach, lounging in the  Kopiko Wai Winding River or grabbing bite to eat. Your Tapu Tapu will show a countdown on the screen and alert you when it is time to return to the attraction where you will basically walk right on.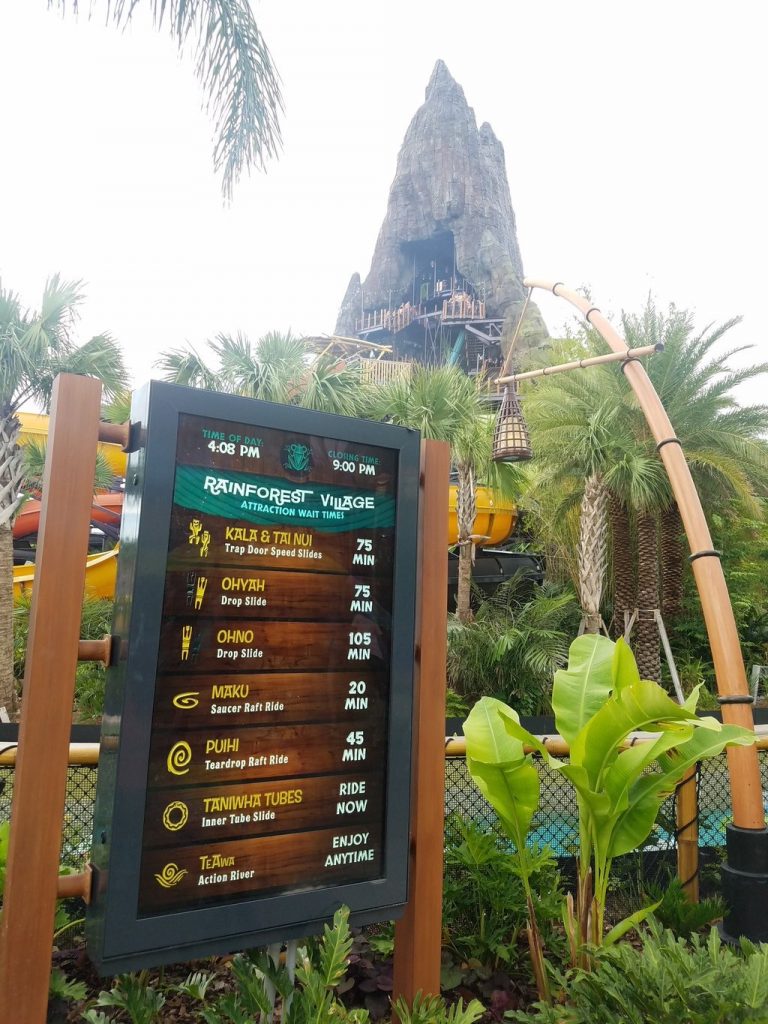 2. Interactive Surprises: Throughout Volcano Bay there are a number of special spots where you can use your Tapu Tapu bracelet for activating surprises including controlling vertical water spurts and shooting water from a gigantic conch shell! My 5 year old was mesmerized by this shell and played with it for almost an hour, listening to ocean sounds and making the water spurt out!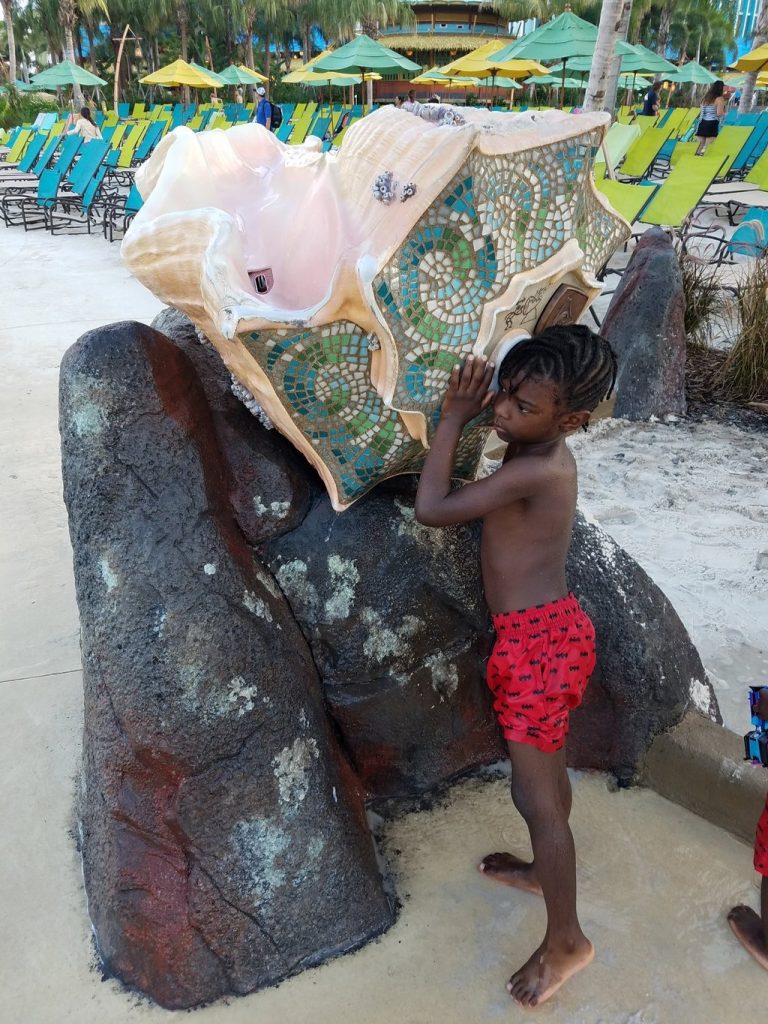 3. Life Vests: There are life vest stations located throughout the park, which was very convenient especially since we had three little ones with us who are not very strong swimmers yet. The boys were able to pick up a life vest wherever they were and jump in to enjoy the water.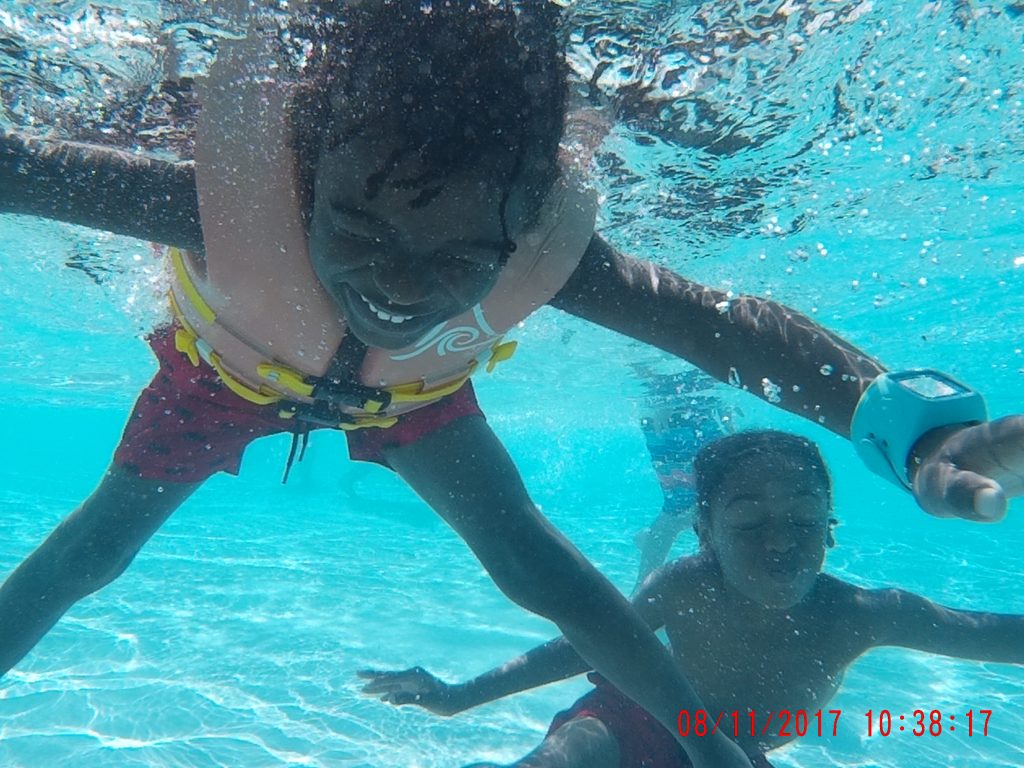 4. Water Slides: Volcano Bay is full of water slides, there are long ones, short ones, fast ones, not-so-fast ones and even ones that drop you into a 10 ft. deep pool! Make sure to check out as many as you can when you visit!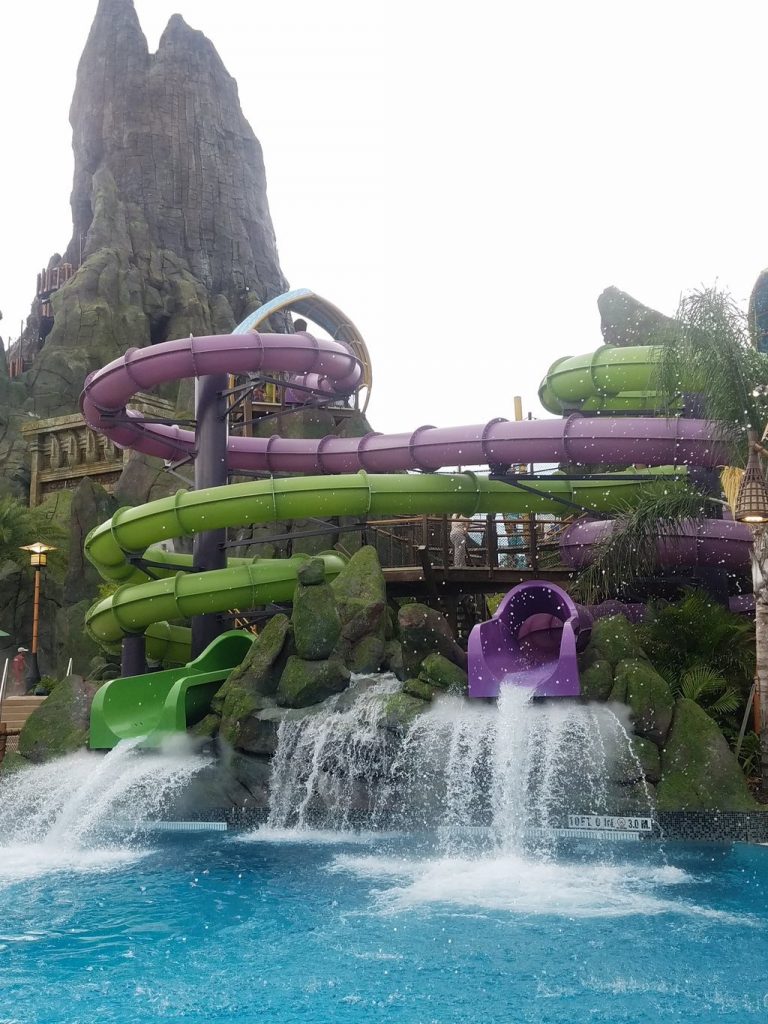 5. Mommy Drinks: Most importantly, there are two bars at Volcano Bay where you can grab a great tasting tropical cocktail, frozen drink or an ice cold beer: Dancing Dragons Boat Bar and Kunuku Boat Bar. You can even purchase your cocktail in a souvenir cup and get refills for less.