Crayola Silly Scents for Back to School
Disclaimer: This is a sponsored post. All opinions are my own. 
This year, we are filling up our book bags with Crayola Silly Scents and classic Crayola products that every student needs during the school year. Crayola is our go-to for school supplies where we can get almost everything on our supply list: crayons, markers, watercolors, colored pencils, scissors, colored pencils, smocks plus construction paper!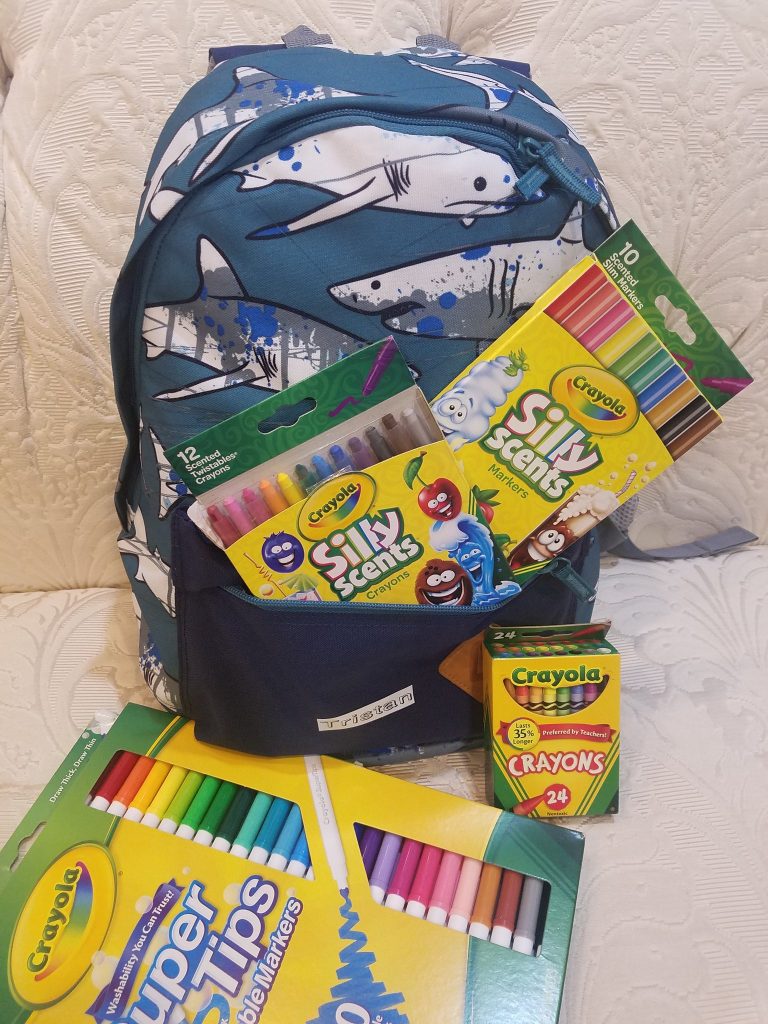 The new Crayola Silly Scents line ($3.99-$19.99) is available in twistable crayons, fine line markers ,wedge tip markers and even activity kits!
AS we patiently wait for school to start, we have been testing out our Crayola Silly Scents markers in our Crayola Art with Edge: Sugar Skiulls coloring book. The colors of the 10 Crayola Scented Slim Markers are bright, vibrant & really smell like their scents: strawberry, watermelon, cotton candy, lemon, lim, fresh air, blueberry, caramel, marshmallow & root beer! Our favorite scents are watermelon & marshmallow…I guess we will be coloring everything with these two colors!
Get 20% off Cryola Back-To-School Kits by using code: STOCKUP20