5 Fun Family Photo Opps at Universal Orlando Resorts in Orlando
Disclaimer: I was not compensated for this post. All opinions are my own. 
Visiting the Universal Orlando Resorts is great family fun. There is lots to see & do at the theme parks: Universal Studios Florida and Universal's Islands of Adventure. As well as attractions, games and adventure there are lots of FUN family photo opps
1.The Iconic Universal globe: Snapping a great picture in front of the Universal sign in Orlando can usually take some time as everyone is trying to capture the same image too, so we decided to take our family picture in the distance"behind" the Universal globe where it was less crowded and we would be able to get everyone in the picture. Instead of attempting a selfie, ask a friendly passer-by or a friend to take the picture for you. We had the pleasure of having Nellie (Brooklyn Active Mama), around to take our amazing family picture for us!
2. Raptor Encounter: At Universal's Islands of Adventure check out the Raptor Encounter, where you can meet and pose with a 9-foot tall raptor! There are a few rules to follow before meeting the dinosaur: no food in your pockets, keep your hands and feet away from his mouth & NO selfies because he might mistake his reflection for another raptor and attack!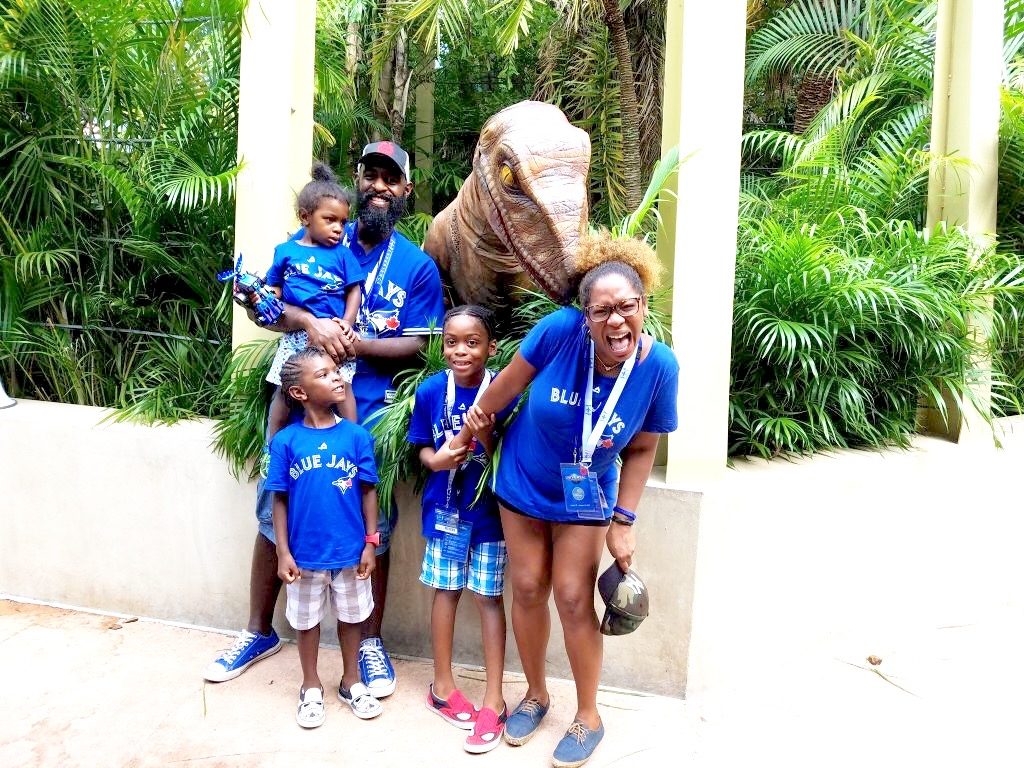 3. Transformers: Whether you decide to check out Transformers: The Ride 3D or not, in Universal Studios, your family will love the opportunity to take a picture with one of the giant Transformers! A member from the Autobots or Decepticons are available periodically throughout the day for photos.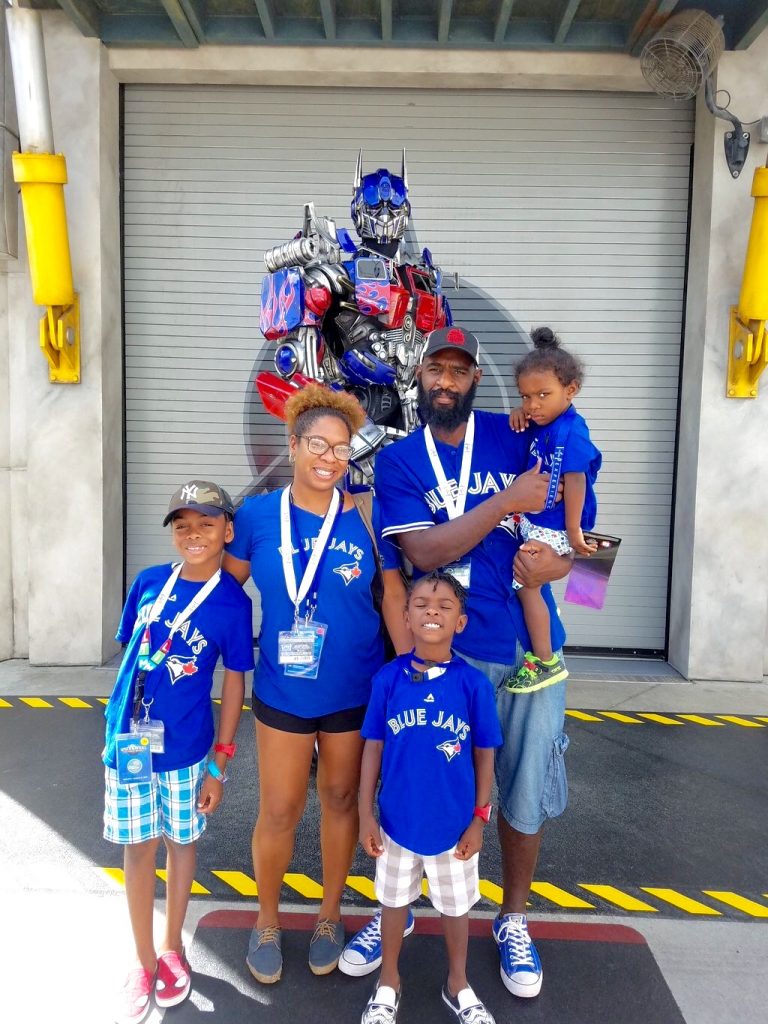 4. Shrek & Donkey: After experiencing the Shrek 4-D mini movie at Universal Studios, your family can have a chat with these fun characters who are ready and willing to crack jokes with you and pose for a funny family picture!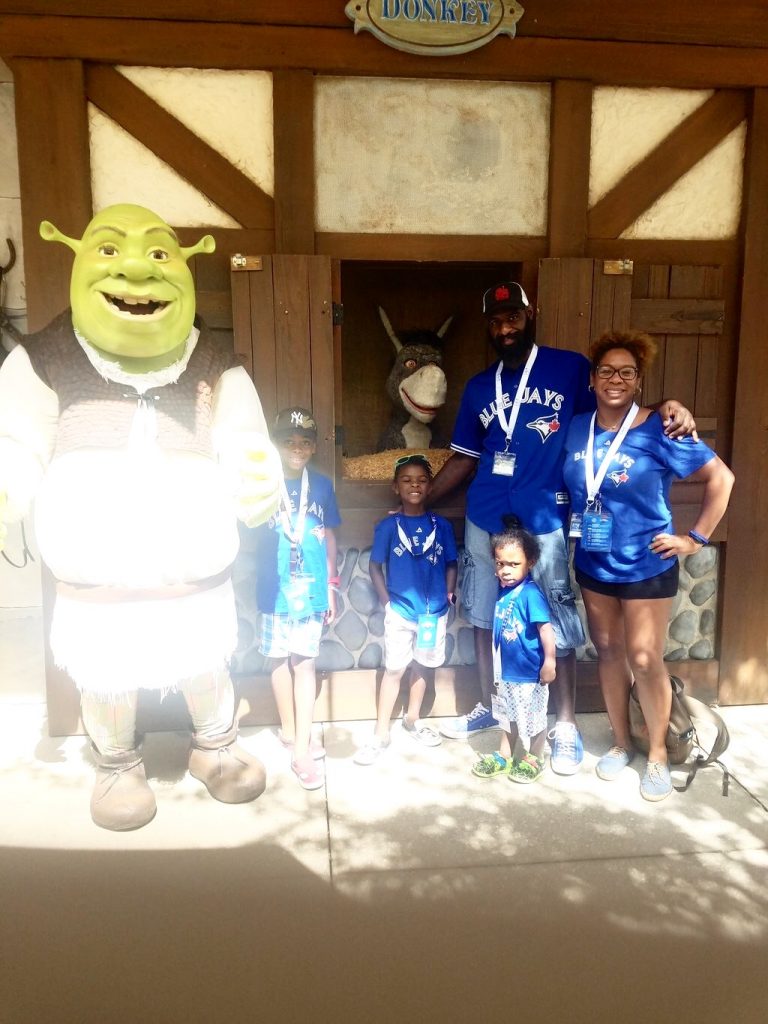 5. Bart Simpson: Your visit to Universal Studios, is not complete without a stop in Springfield, USA; home of the Simpsons. There is so much to see and do there: ride the Simpsons Ride, grab a burger at Krusty Burger, pick up some souvenirs at the Kwik-E Mart or sip on a Duff or Flaming Mo at Moe's Tavern. There are lots of photo opps here from landmarks to pictures with characters from the show!