My Little Pony Movie Screening in NYC
Disclaimer: This is a sponsored post. All opinions are my own.
Hey, NYC and My Little Pony lovers! Here is your chance to grab a family 4 pack of tickets to a screening of the My Little Pony movie:
Sunday, October 1
11:00AM
AMC Lincoln Square
1998 Broadway
New York, NY 10023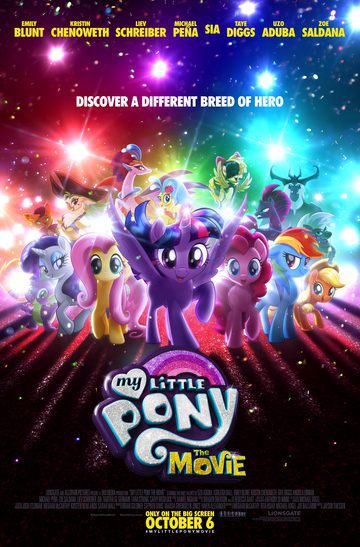 A dark force threatens Ponyville, and the Mane 6 – Twilight Sparkle, Applejack, Rainbow Dash, Pinkie Pie, Fluttershy, and Rarity – embark on an unforgettable journey beyond Equestria where they meet new friends and exciting challenges on a quest to use the magic of friendship to save their home.