Kudo Banz a Sticker Chart for Your Wrist & Giveaway
Disclaimer: I was not compensated for this post. All opinions are my own.
I was introduced to Kudo Banz this past summer at Sweet Suite and was immediately interested in trying out this unique reward system with my boys.Each of my children presents different challenging behaviors and I thought this would be a great way to keep the boys working toward their individual goals.

The Kudo Banz system is a tactile way to chart a child's progress on meeting a goal with positive reinforcement. The starter pack ($29.99)comes with everything that you need to start with 1 or 2 little ones. It comes with a hardcover story book, 2 bands, 6 Kudo charms, a carrying pouch and the Kudos bands app. First, the boys and I read the book together, so we had a better idea of what Kudo Banz were and how they work. Then, we talked about some of the things they would like to work on and wrote them down in the back of the book. Next, we downloaded the app and each of them created their own personalized reward wheel within the app. They chose a couple of the preset rewards like: choose a family movie, choose dinner and art time and they even added a coupe of their own rewards.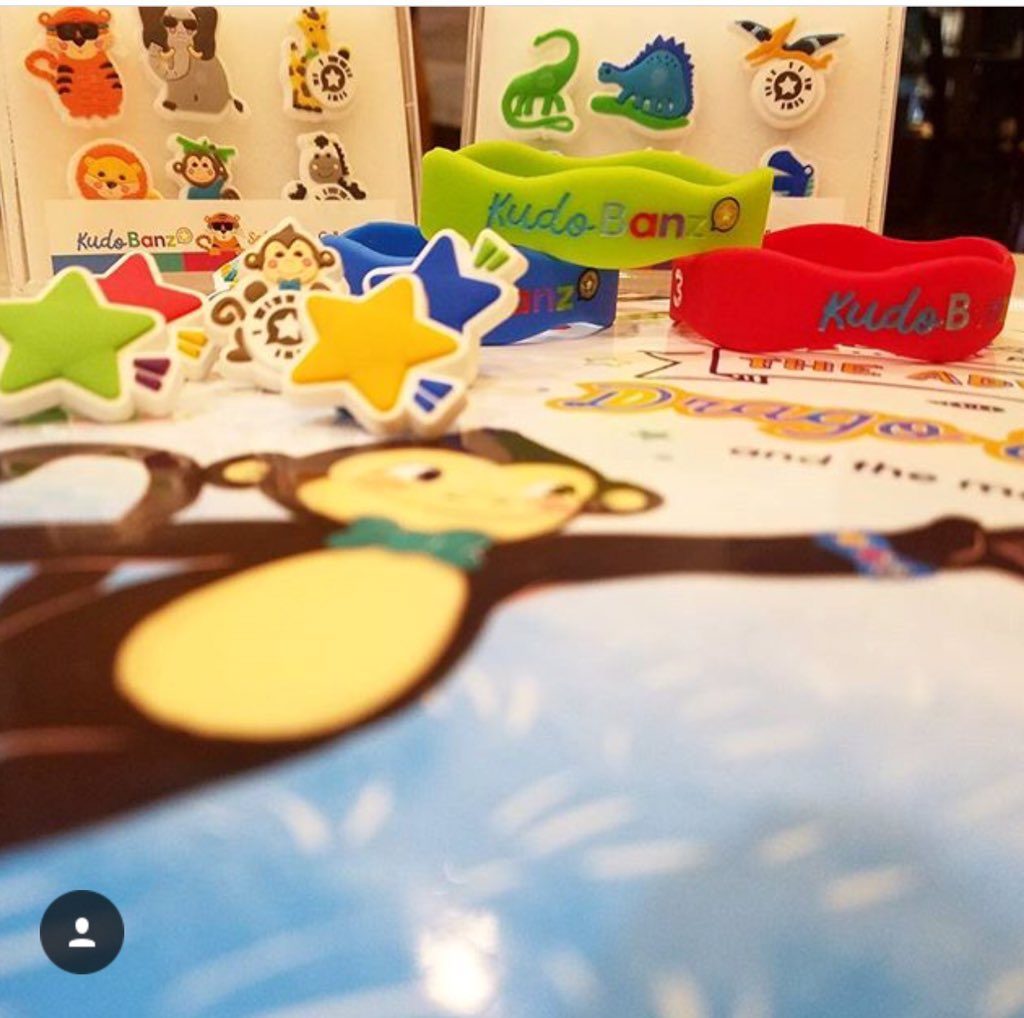 Two of my boys play instruments and it is often a struggle to get them to practice daily, this was one of the goals they chose to work on and it has been a great tool to encourage them to practice every day in order to receive a Kudo charm and eventually be able to spin their reward wheel. The must collect 3 charms in order to scan a magical Kudo charm & unlock their rewards.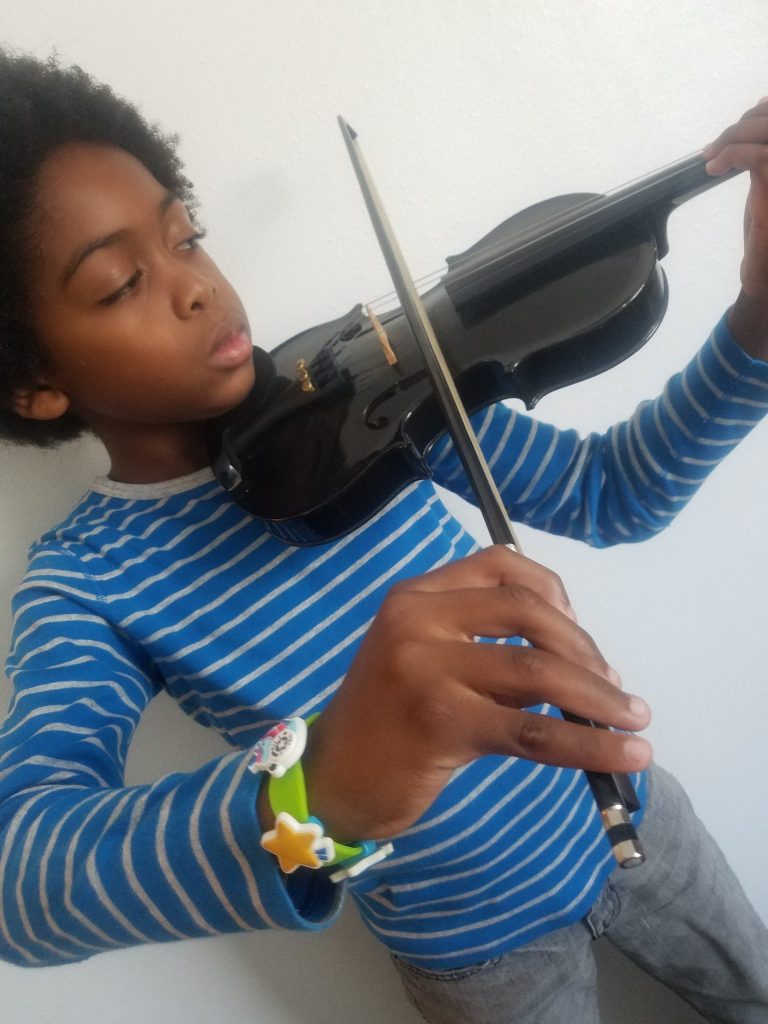 We have been using the Kudo Banz system for a couple weeks now and they boys have really been focused on earning their Kudos for practicing their instruments and we will soon be re-assessing and working on a new goal.
Here is your chance to win a Kudo Banz set of our own! Simply comment with what challenging behavior you would like to work on with your child! (Winner will be randomly chosen & contacted on 10/20).