Celebrate World Smile Day with Walkers Shortbread
Disclaimer: This is a sponsored post. All opinions are my own.
World Smile Day is on October 6, 2017 and what better way to make someone smile but to gift them some delicious Walkers Shortbread cookies!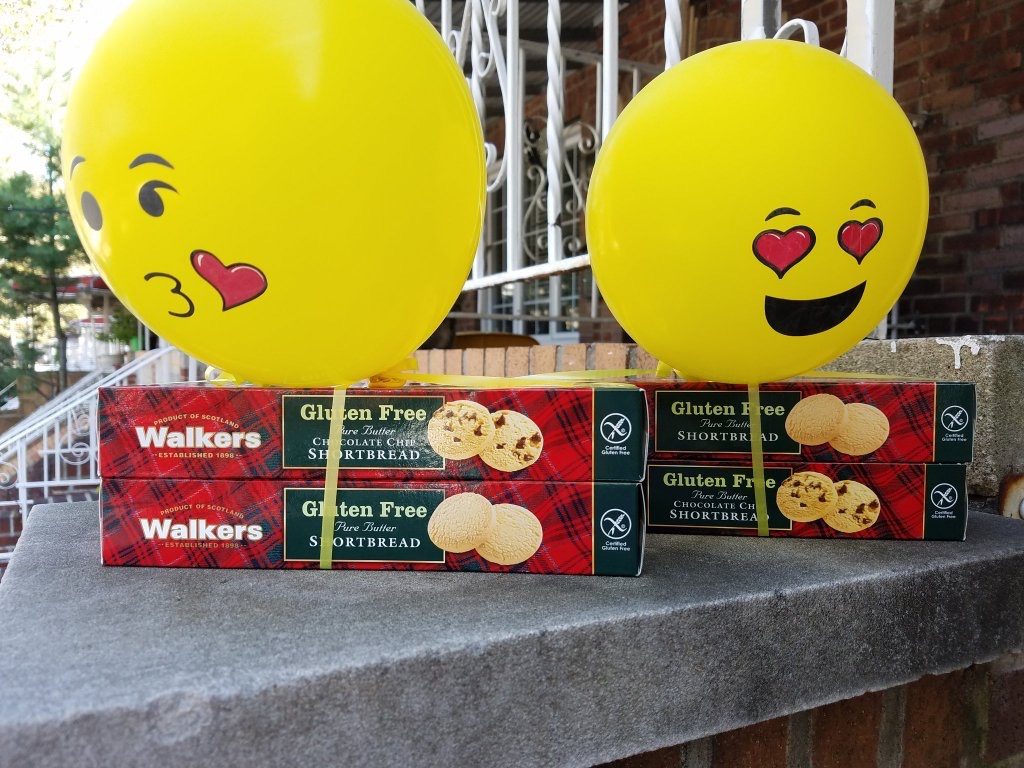 My boys and I love making our neighbors smile & decided to gift them boxes of Walkers Shortbread cookies wrapped with fun smiling balloons. Then the boys personally delivered them to our neighbors and were greeted with warm hugs and super big smiles!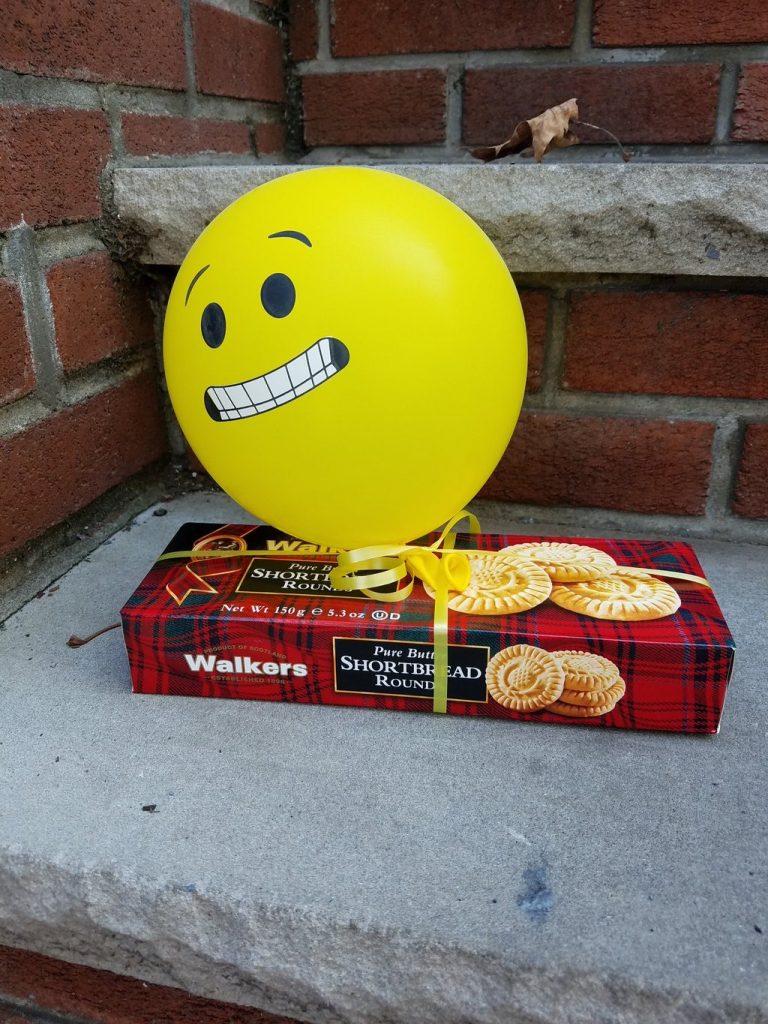 There are a variety of Walkers Shortbread…something for everyone, plus there are even Gluten Free options! So, pick up a couple of boxes (save one for yourself) and get gifting to celebrate World Smile Day!
· Walkers Shortbread Rounds – Adorned with the Scottish thistle and packaged in an attractive red tartan box, this luxury shortbread is baked in the heart of the Scottish Highlands to our founder's 100-year-old pure butter shortbread recipe.
· Walkers Shortbread Highlanders – These distinctive cookies are rugged, thick and crunchy having rolled in Demerara sugar. They promise and deliver such a rich burst of satisfying flavor with the very first bite and with every bite thereafter.
· Chocolate Chip Shortbread – The timeless delight of Walkers' traditional Scottish Shortbread with added luscious chunks of smooth dark chocolate chunks. Chocolate Chip Shortbread brings a certain self-indulgence to give you a real treat.
· Gluten Free Rounds – Have you missed the buttery taste of shortbread? Our pure butter Gluten Free Shortbread Rounds are here to satisfy your needs with a crumbly "melt-in-your-mouth" and all-butter flavor.
· Gluten Free Chocolate Chip – A generous helping of chocolate chips provides such a rich and luxurious complement to this classic shortbread cookie