Super Mario Odyssey for Nintendo Switch
Disclaimer: This is a sponsored post as part of the Nintendo Kids Reviewers program. All opinions are my own.
Super Mario Odyssey is finally out and we had the chance to help celebrate by attending a Super launch party at the Nintendo store in NYC!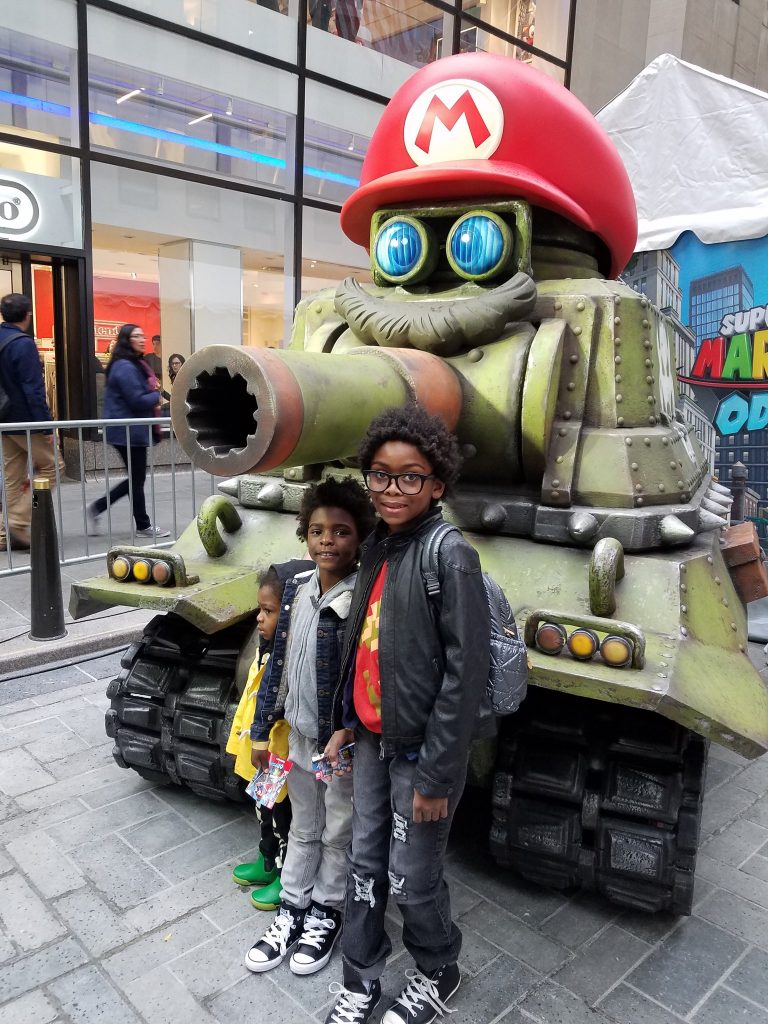 There were fun carnival games to try, test driving of a Mario R/C car, Mario themed snacks,lots  of fun photo opps featuring Super Mario characters old & new as well as a real life dance routine of " Jump of Superstar" featuring Jordan Fisher!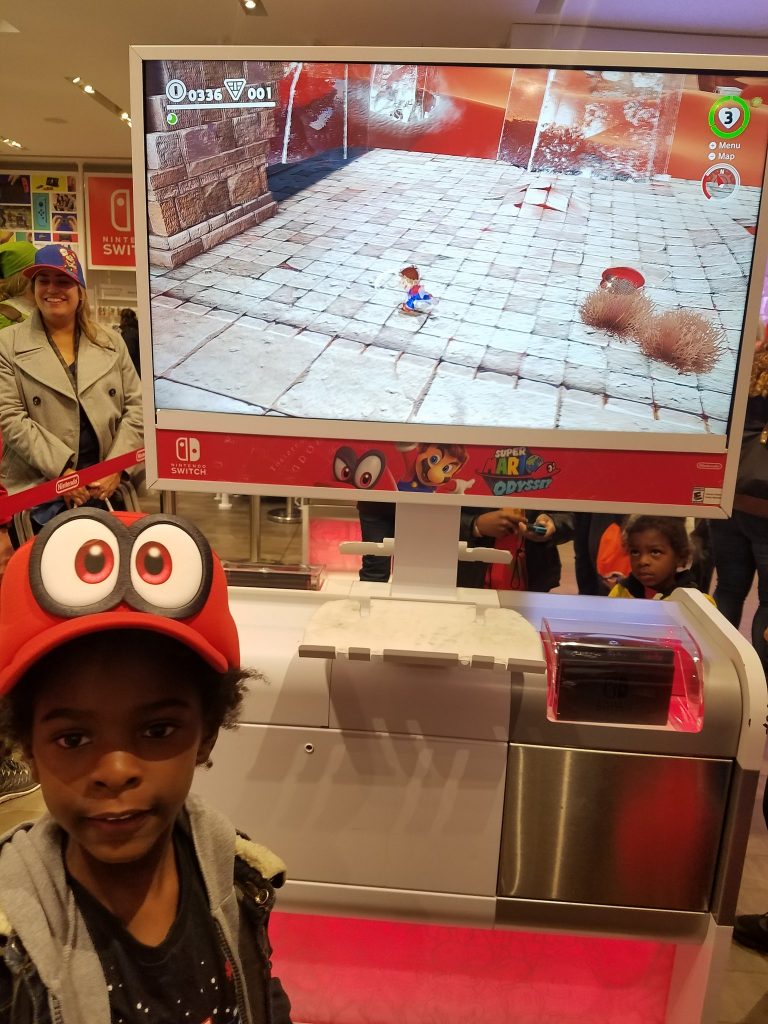 Plus, the boys even had the chance to be one of the first gamers to try out the Super Mario Odyssey game themselves and it is definitely on their holiday wish list!