THOR: RAGNAROK in Theaters November 3rd
Disclaimer: I was not compensated for this post. I received complimentary tickets to see the film. All opinions are my own. 
Hubby and I decided to have a date night and take in a screening of the long awaited THOR: RAGNAROK movie. The movie was packed with action funny jokes and a storyline full of surprises. The Marvel world is all very new to me, but I was able to follow along and especially appreciate the villainess!
From Marvel Studios comes "Thor: Ragnarok," the God of Thunder's exci ng new adventure in the Marvel Cinema c Universe, filled with action, humor, drama and spectacle.
In the story, Thor is imprisoned on the other side of the universe without his mighty hammer and finds himself in a race against me to get back to Asgard to stop Ragnarok—the destruction of his homeworld and the end of Asgardian civiliza on—at the hands of an all-powerful new threat, the ruthless Hela. But first he must survive a deadly gladiatorial contest that pits him against his former ally and fellow Avenger—the Incredible Hulk!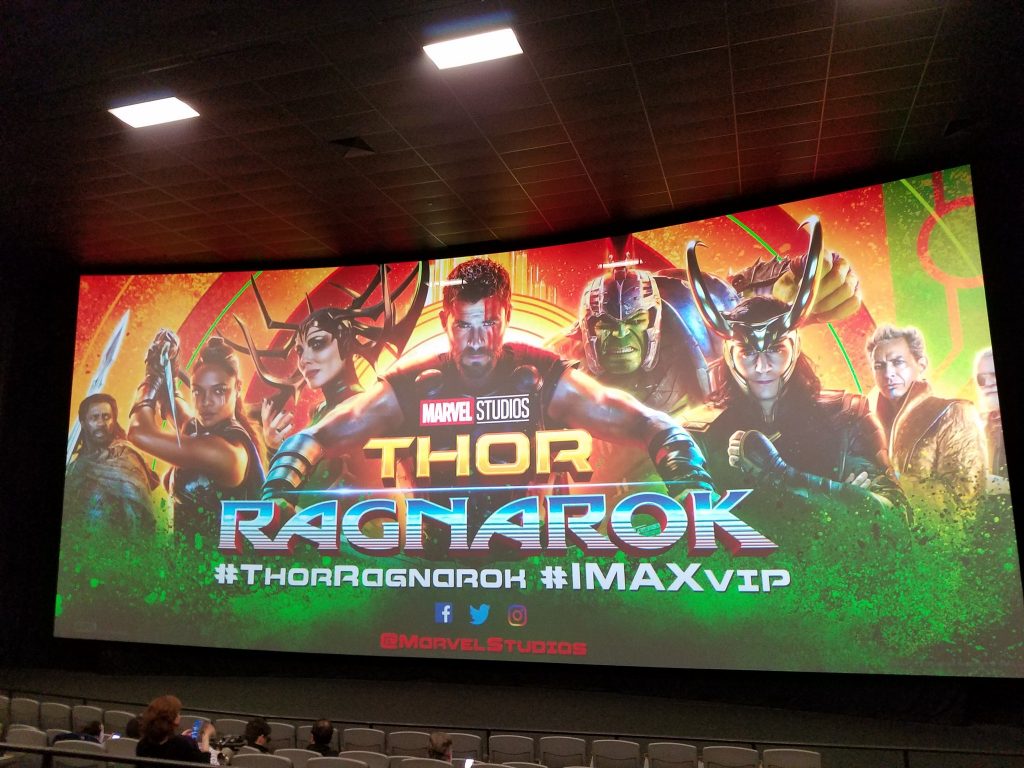 FUN FACTS
 Ragnarok translates to "the end of the universe" in Norse mythology, so it's fair to surmise that some edge-of-the-seat action is definitely headed audiences' way.
Characters from the Marvel comics coming to the Marvel Cinematic Universe in "Thor: Ragnarok" include the villainous Hela (Cate Blanchett), introduced in the Marvel comics in 1964; the fierce warrior Valkyrie (Tessa Thompson), debuting on the comic book pages in 1971; Skurge, the executioner (Karl Urban), a 1964 comic book debut; and the Sakaarian dictator Grandmaster (Jeff Goldblum), first appearing in the Marvel comics in 1969.
The film is the first feature in the Marvel Cinematic Universe to shoot not only in Australia, but in the entire Southern Hemisphere.
BE SOCIAL: #ThorRagnarok