A Penthouse Family Birthday Staycation at Affinia Gardens
Disclaimer: This is a sponsored post. All opinions are my own.
Livening in New York City is awesome but we often get caught up in the hustle and bustle of city life & often need to take a break, even as a family. For my birthday this year, I knew I wanted a get-away but really didn't want to get on a plane to a distant destination with my whole family so I decided that we would take a staycation in the heart of the city. To celebrate my special day, I really just wanted to get away from housework, making dinner and some of the other monotonous household chores. Affinia Hotels offer residential sized suites (one bedroom, two bedrooms and & penthouse) with full-sized kitchens, perfect for families like mine which made this boutique hotel the best choice for us.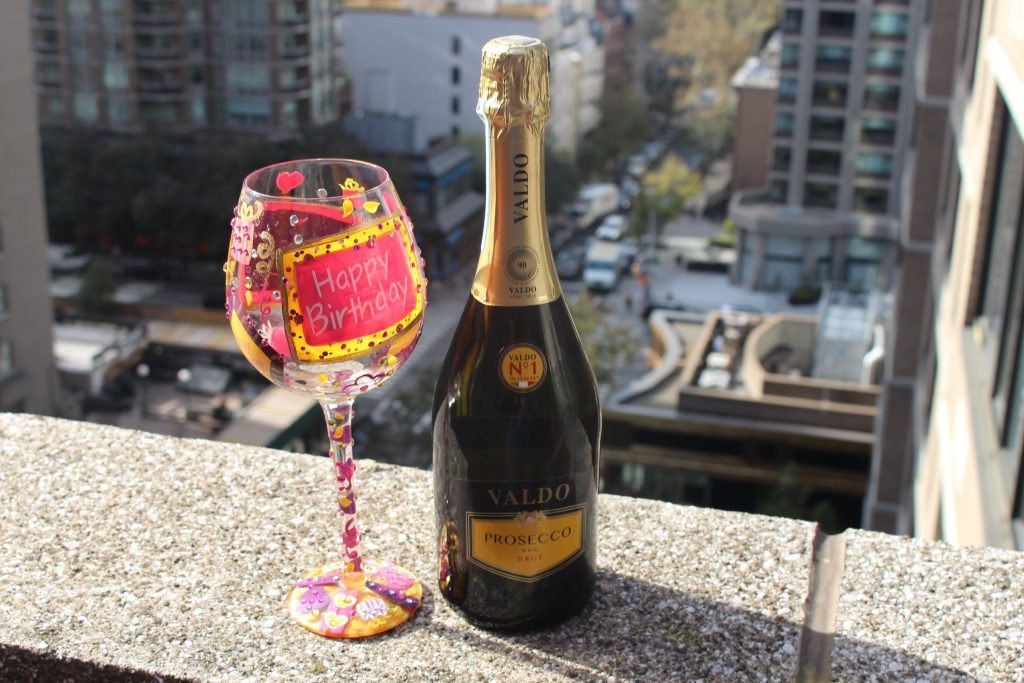 My birthday was always an elaborate month long celebration before I had a husband & kids. Since becoming a mother, I barely get celebrated on my birthday by my family, unless I plan something for myself. This year I  planned a weekend staycation for my family and I at the Gardens NYC Affinia hotel's penthouse suite. I was excited to get out of the house and NOT have to cook or clean for my family…the perfect birthday treat! We took an Uber directly to The Gardens NYC (215 East 64th street) loaded with our overnight bags and the boys instruments. Upon our arrival, the bellhop, Michael, greeted us, loaded our bags on the luggage cart and took them inside. Check-in was a breeze and we were given our room keys for Penthouse #1. We headed to the elevator and took it to PH to begin our weekend adventure.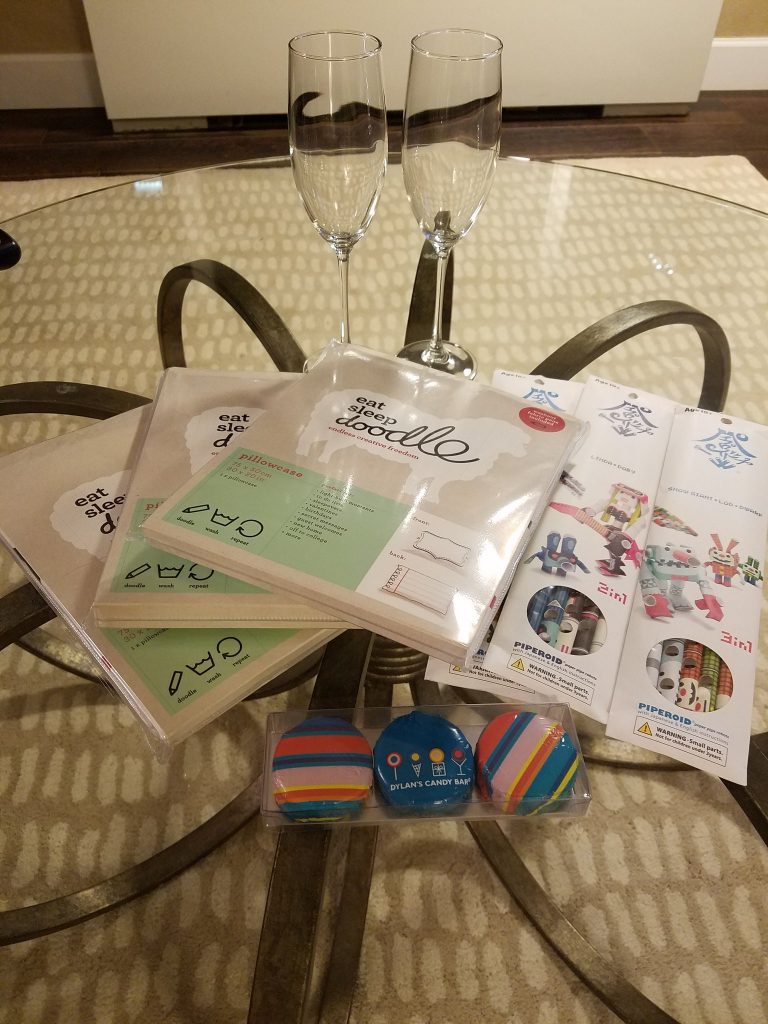 I'm not sure who was more excited about our weekend adventure: me or the boys. As soon as we opened the door to our Penthouse, the boys all gasped with amazement at the beautifully decorated super spacious living room and dining room that lay before us. There was even a special hand written note from, Julie, the general manager and a few sweet surprised for the boys including chocolate covered oreos, DIY pillowcases & robot crafts.
The Gardens NYC Penthouse suite  features a kingsized Affinia signature bed, a sleeper sofa, a private terrace, a full kitchen with appliances, a dining area as well as a business workspace with desk (with Wi-Fi).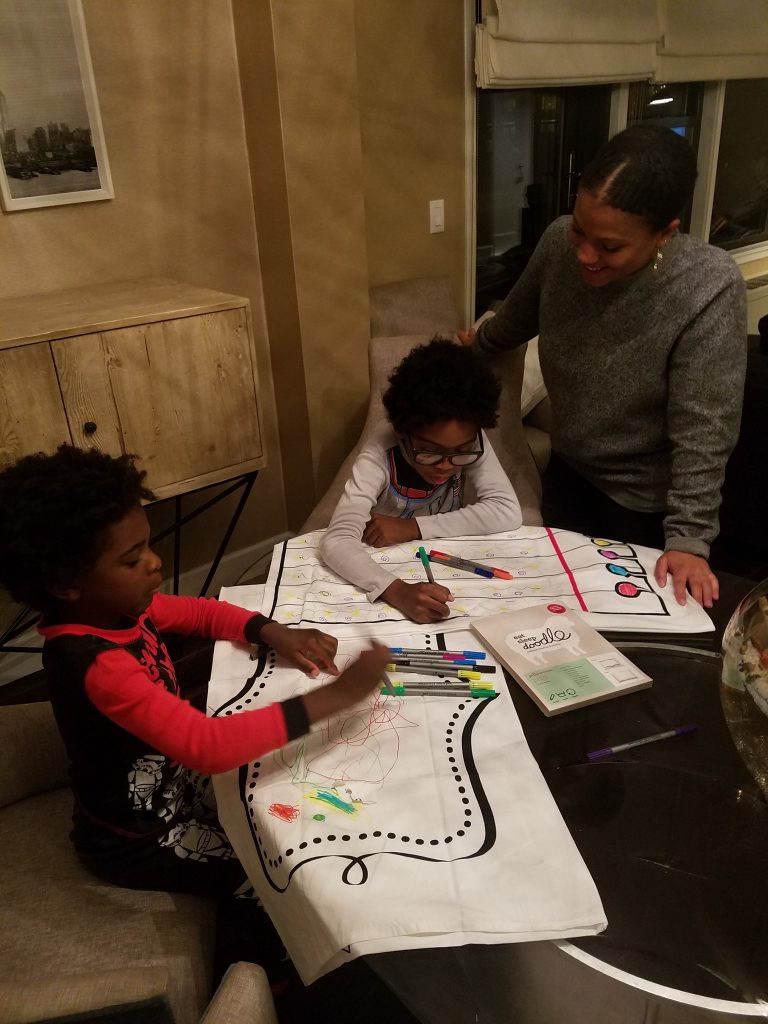 I scheduled a babysitter through Chime by Sittercity, to watch the boys on Friday night, so that hubby and I could grab a quick dinner & drinks. Our sitter arrived on time and was super friendly and energetic. She engaged the boys immediately and began working on some of the fun crafts that the hotel provided for the boys and popped some popcorn & baked some frozen pizzas I bought from the CVS on the corner.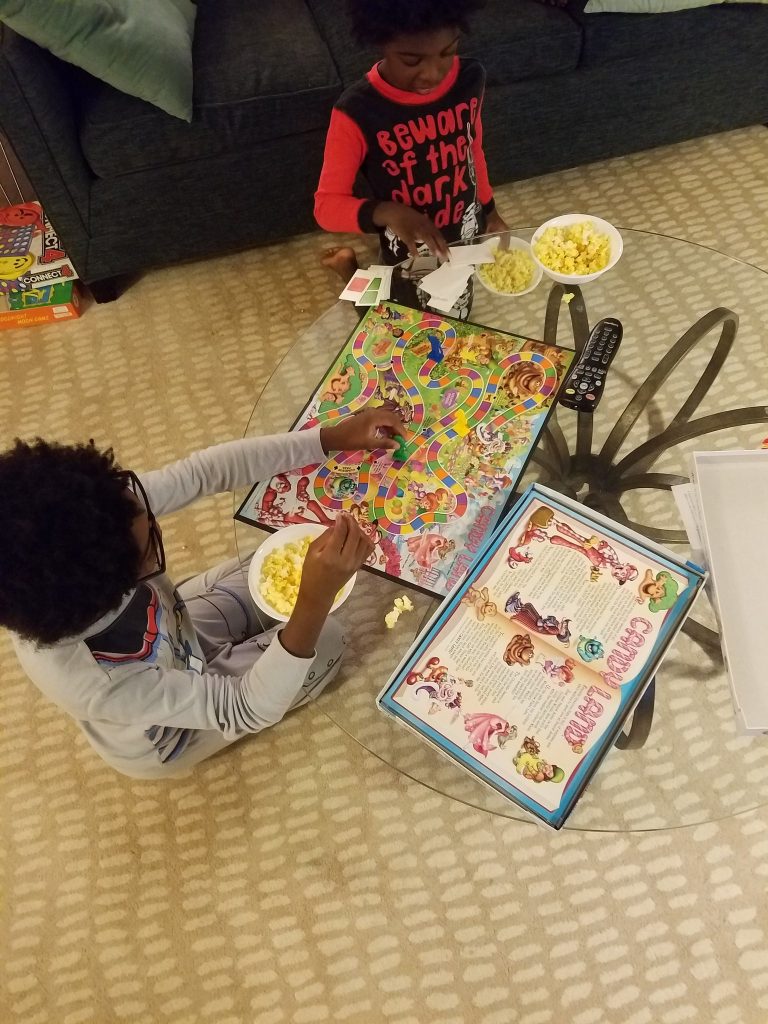 I even called the front desk and requested some board games from their selection so that the boys could play all weekend long. The boys were able to spend quality time with each other and enjoy some healthy competition.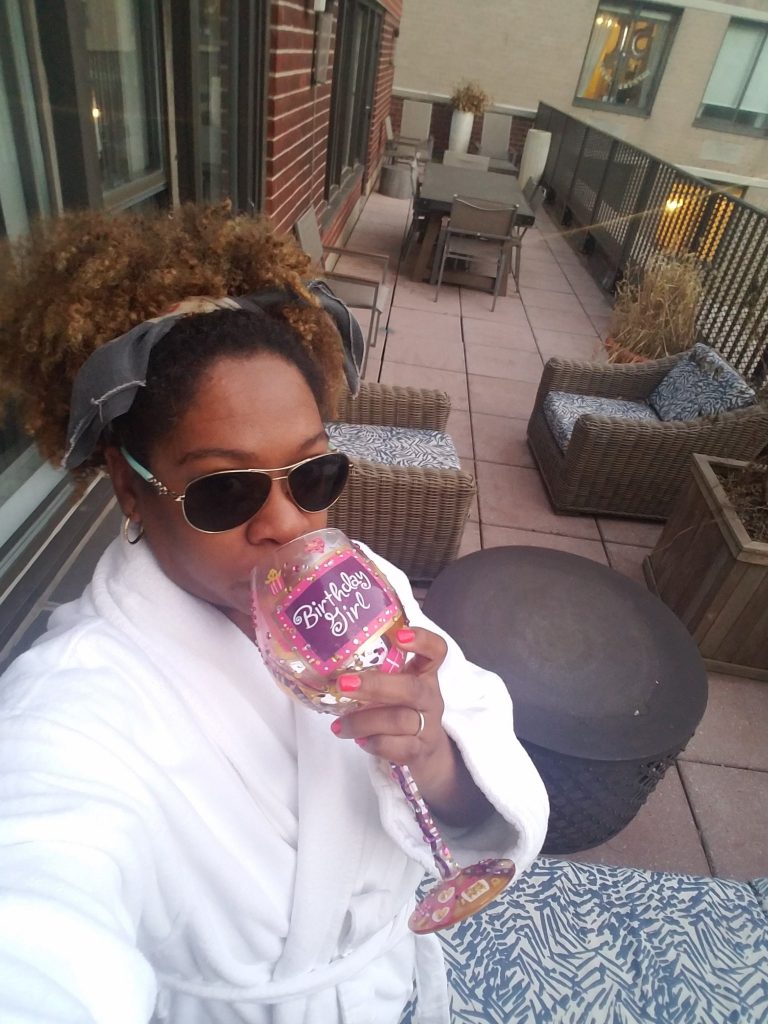 I have to admit waking up and not having to be worried about making breakfast was a great feeling. I was even able to enjoy a glass of birthday bubbles quietly on the spacious wrap-around private terrace while taking in the scenic view of NYC all in my comfy robe!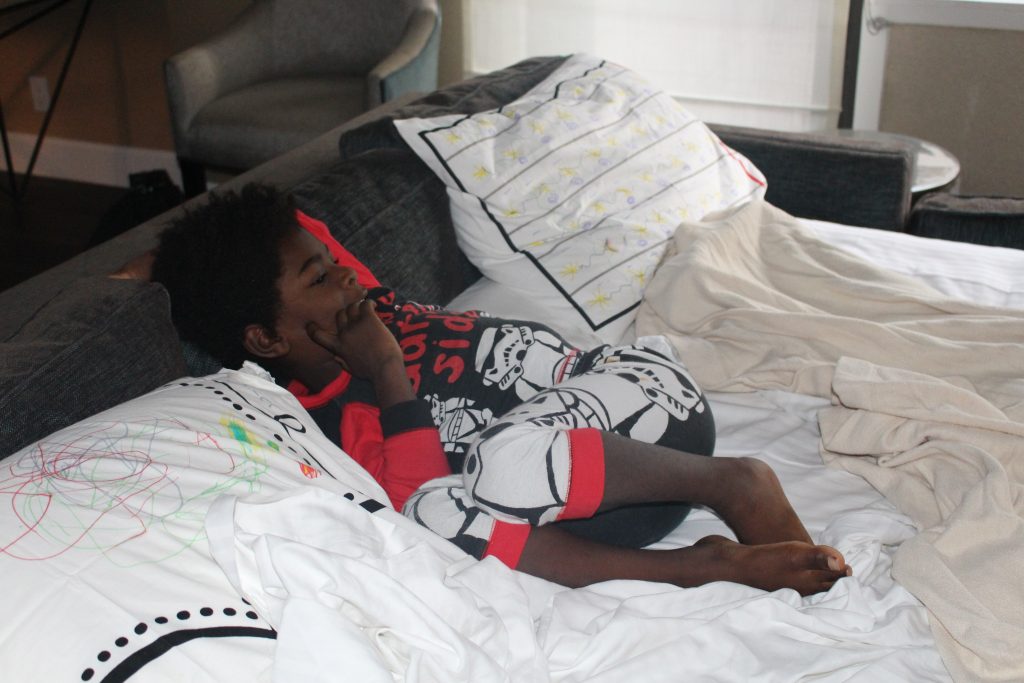 The boys were excited to sleep on their sleeper sofa, that was made-up by the housekeeping staff at the time I requested; they even used the pillowcases they made on their bed. The spent a lazy Saturday morning, watching cartoons and eating breakfast on the terrace. Although, there is no restaurant on site, getting food delivered is as simple as ordering online or calling it in. There are a number of restaurants affiliated with the hotel which is just like ordering room service or it is just as easy to order from Fresh Direct to stock your fridge & pantry with items for your stay.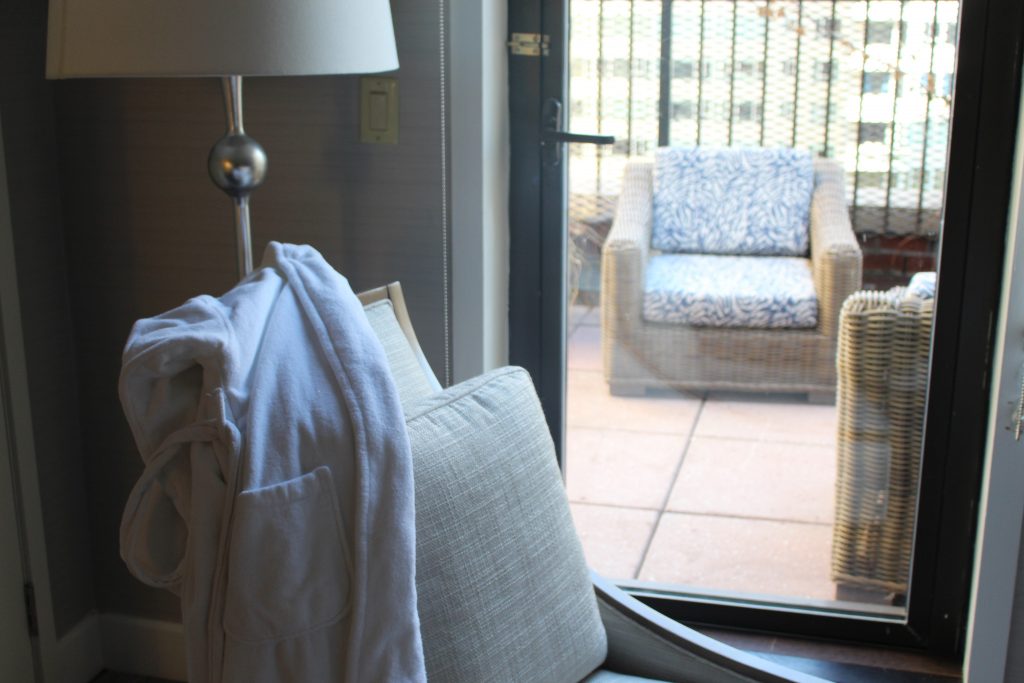 The Gardens NYC Penthouse suite was more than enough space for us all to enjoy our time away, instead of being on top of each other in a smaller standard hotel room. It really felt more like a home than a hotel room and our family especially enjoyed the space, comforts and amenities. Plus, the kitchen was stocked with dishes, glassware & cookware so you could make home cooked meals or simply enjoy take-out on real dishes. The dishwasher makes clean-up easy too!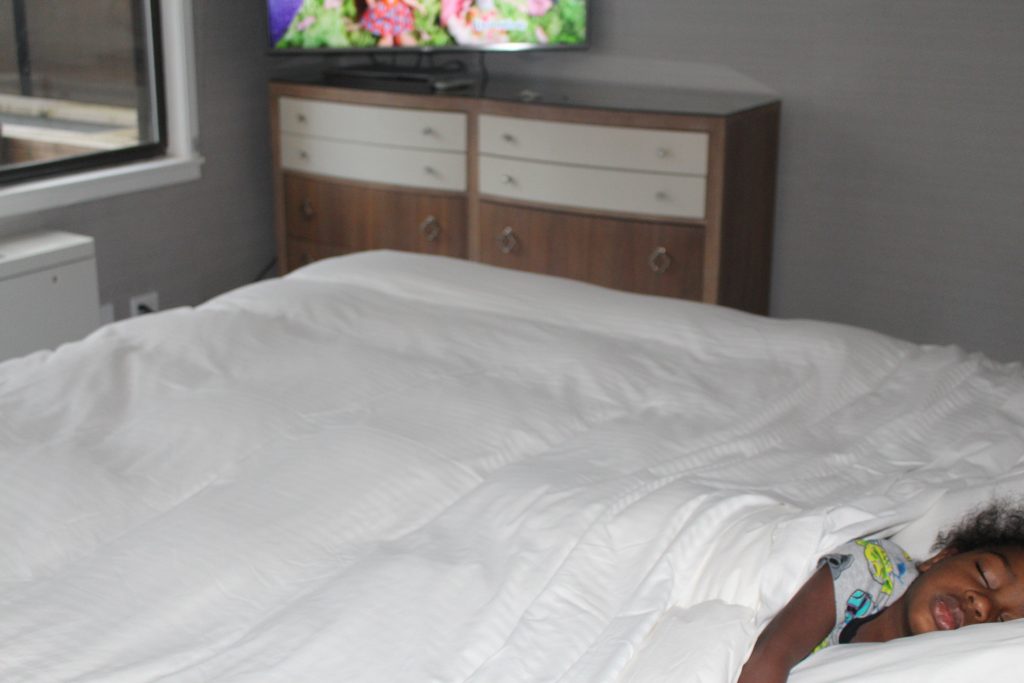 The master bedroom is a tranquil space furnished in neutral tones with its King bed as the focal point. The bed was so comfortable, it was ultimately taken over by our toddler who slept more than he usually does at home…WIN!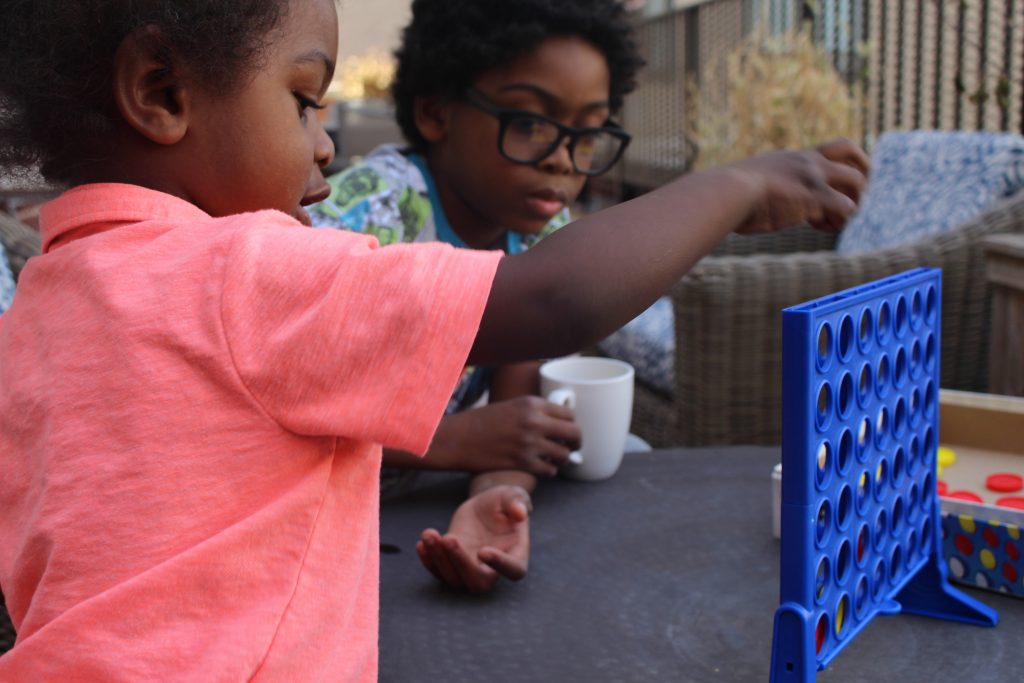 We utilized the terrace for our meals, listening to music, enjoying the view, playing games and the boys even practiced there instruments outdoors. It was great to see the boys getting along with each other, playing board games together and really just enjoying each others company.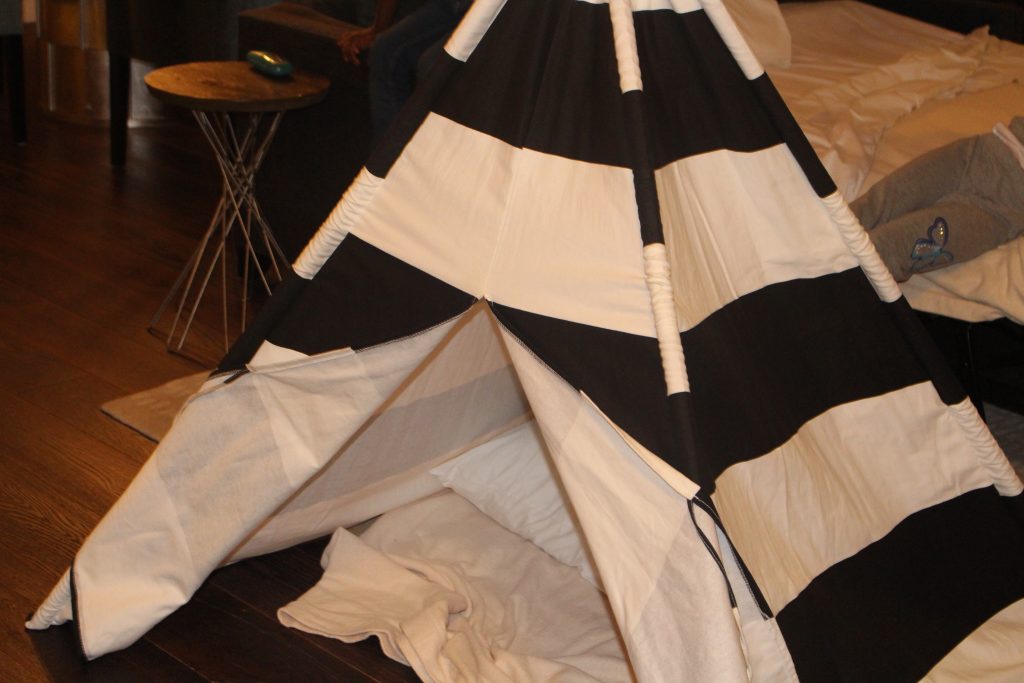 The Gardens NYC is really family friendly and offer lots of kid-friendly amenities including the Affinia Junior program to make even their youngest guests have a memorable experience.The services include Family Fun Chests, DIY crafts and even a Starry Night Camp-In option with this fun tent that the boys camped in…city style!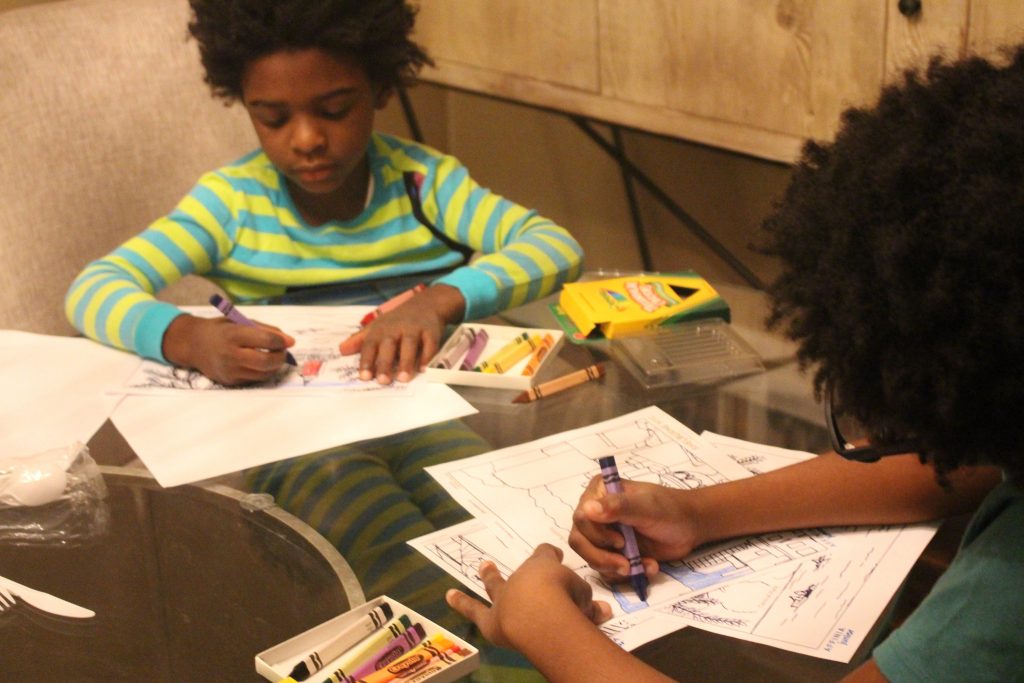 They were even given coloring pages of iconic New York City scenes including the Chrysler building, Central Park, Times Square and Rockefeller Center. The boys enjoyed coloring and learning more about these places in New York City.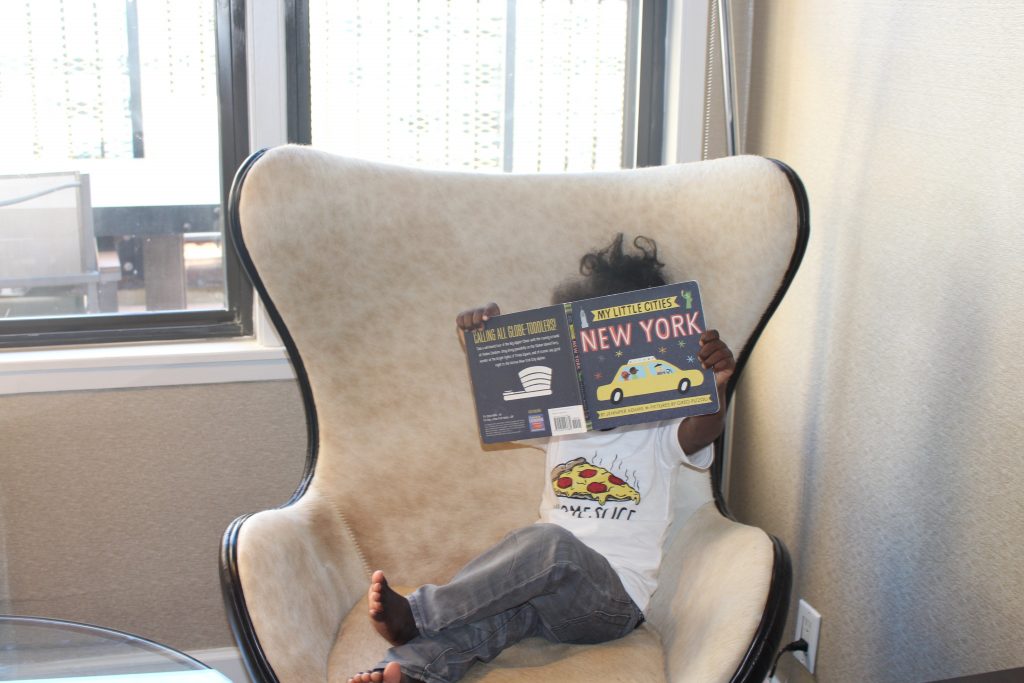 My Birthday Family Staycation weekend was pretty memorable thanks to the staff at Affinia Gradens Hotel. We relaxed, bonded, enjoyed each others company and had a nice vacation from home without the stress of traveling too far away. A Family Staycation at Affinia Hotels is a great way to celebrate a special occasion with your family in comfort, luxury and style.