Orchestra Kids Black Friday Deals
Disclaimer: This is a sponsored post. All opinions are my own. 
Shopping for fashionable clothing and basics for my 3 boys has been easy and very affordable since I was introduced to Orchestra,  kids clothing! And when you sign up for a one year club membership, you automatically receive a 25% discount every time you shop in-store or on-site.
I have a special deal for 10 people, the first 10 people to use the code: 30MommyClub & you will received your one year club membership FREE (simply add the club card to your shopping cart &  apply the code).
There are lots of great Black Friday deals coming up to shop for the little ones in your life:
Monday 11/20 to Wednesday 11/22 :
– Club Member Deals (CM)
–        Buy one get one free on basics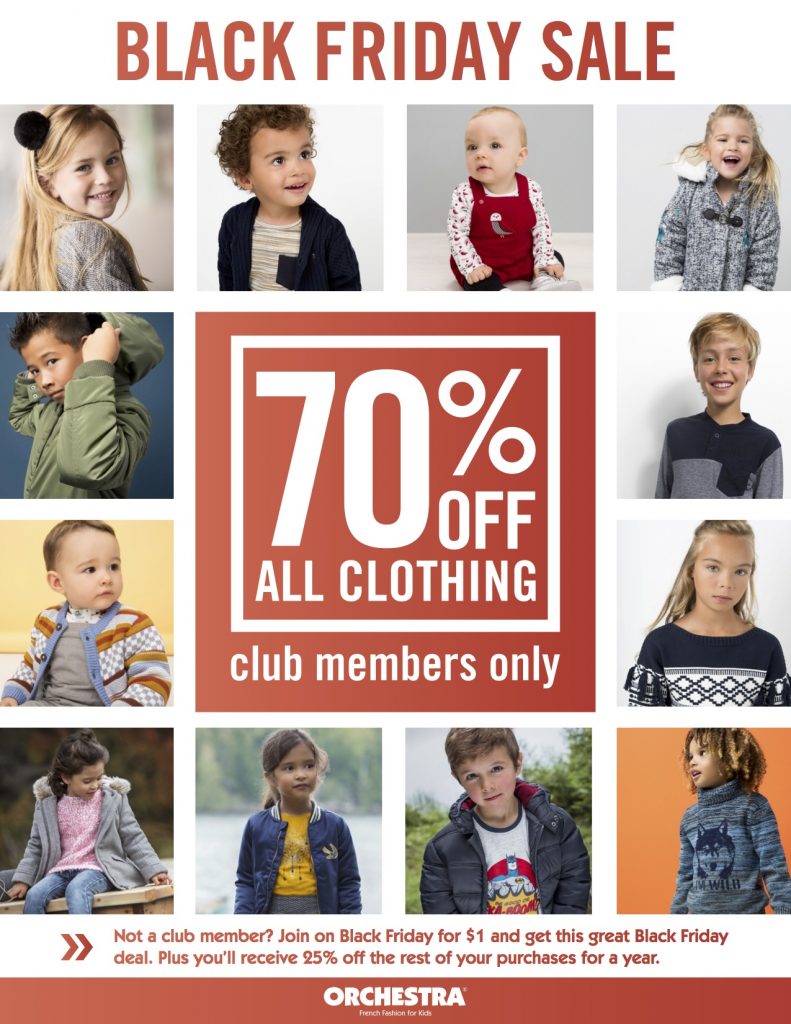 BLACK FRIDAY D-Day 
(KING OF PRUSSIA MALL):
–        70% storewide (except shoes at 50%)
–        CM only but card 1$ (instead of $10)
–        6 AM to 10 PM
–        Breakfast at 8AM 
Saturday 11/25 + Sunday 11/26
–        50% storewide
Monday 11/27 :
–        Promotion online only
–        Same as black Friday but with also
o   Free shipping
o   25$ offer for each 100$ spent