KinderJoy Sweet Treats are now available in the US
Disclaimer: This post was sponsored by Kinder but the content and opinions expressed here are all my own.
KinderJoy has crossed the sea and is now available for purchase in the US nationwide this November thanks to  Ferrero U.S.A, Inc. This unique 2-in-1 product is a delicious treat and a surprise toy, which makes it twice as fun.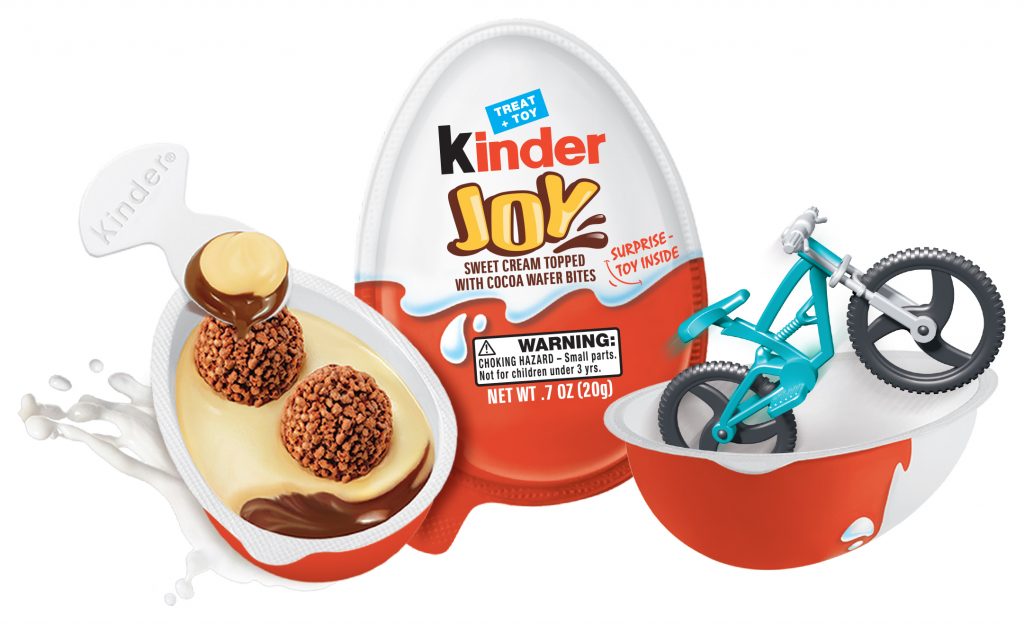 To celebrate Kinder Joy's arrival in the U.S., my boys and I attended a fun filled launch event at Chelsea Piers to witness the arrival of the Kinder Joy boat packed with treats. We were one of the first to try a treat along with Swedish actress, Malin Akerman, who shared fond memories of enjoying the treat in her own childhood.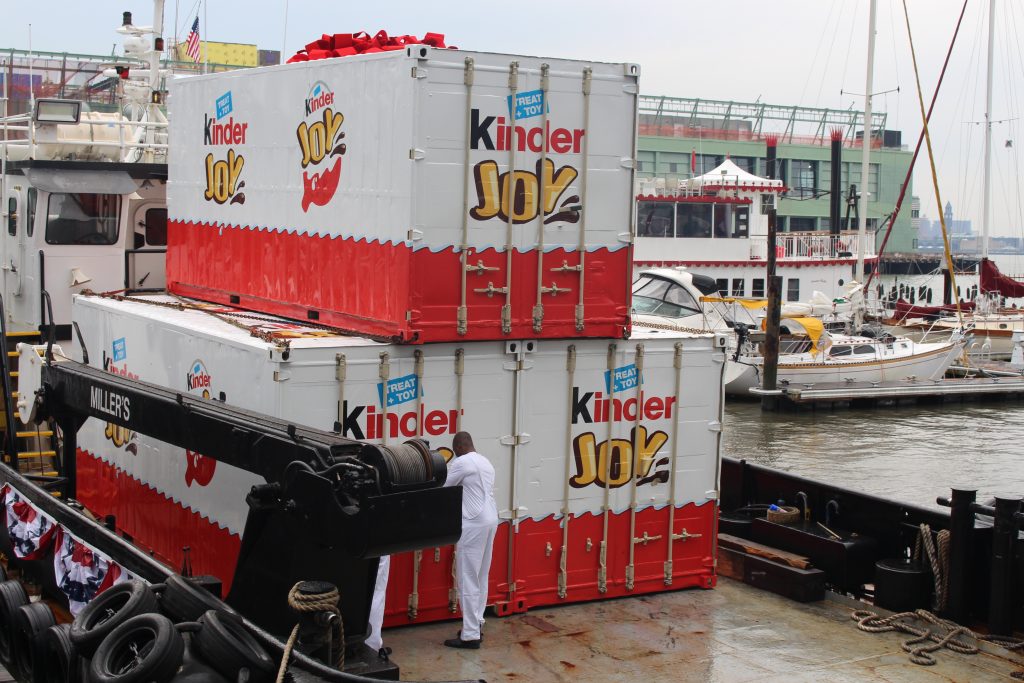 The arrival of Kinder Joy in the United States means that my little ones can now enjoy these delicious treats right here at home whenever they want. I really like the two-part surprise that Kinder Joy offers and plan to use them for positive reinforcement prizes or even as party favors.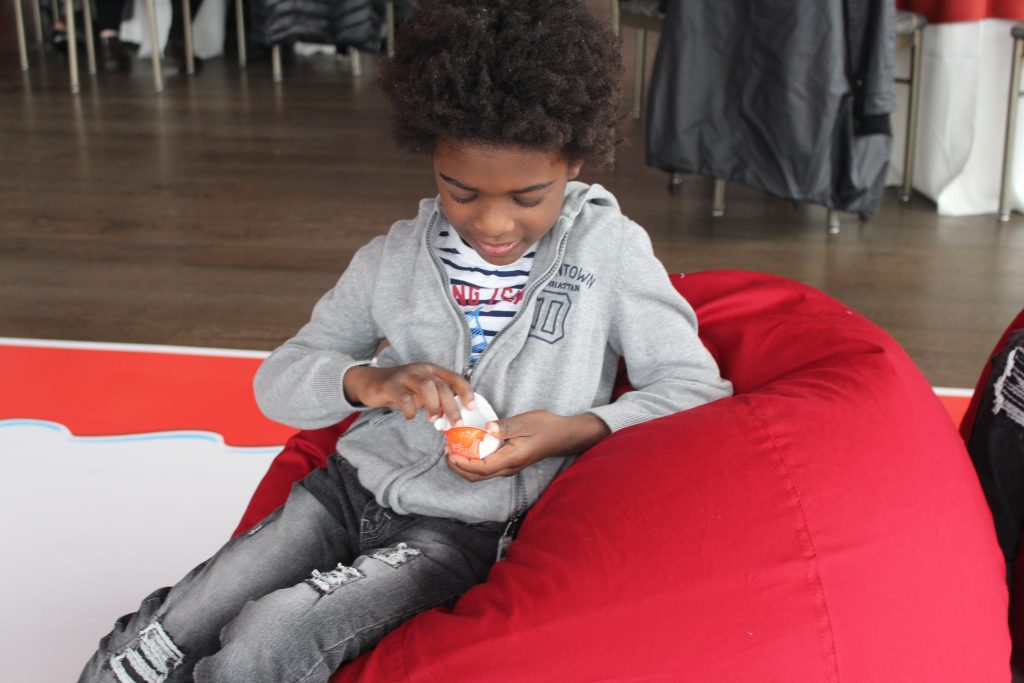 Kinder Joy is perfect for children ages 3 and over. It comes in a plastic egg-shaped package made up of two separately sealed halves: one contains a sweet treat made up of two cream soft cream layers- one sweet milk-cream flavored and one cocoa flavored along with two round chocolate wafer bites filled with sweet cocoa cream that can be easily eaten with the spoon that is also included.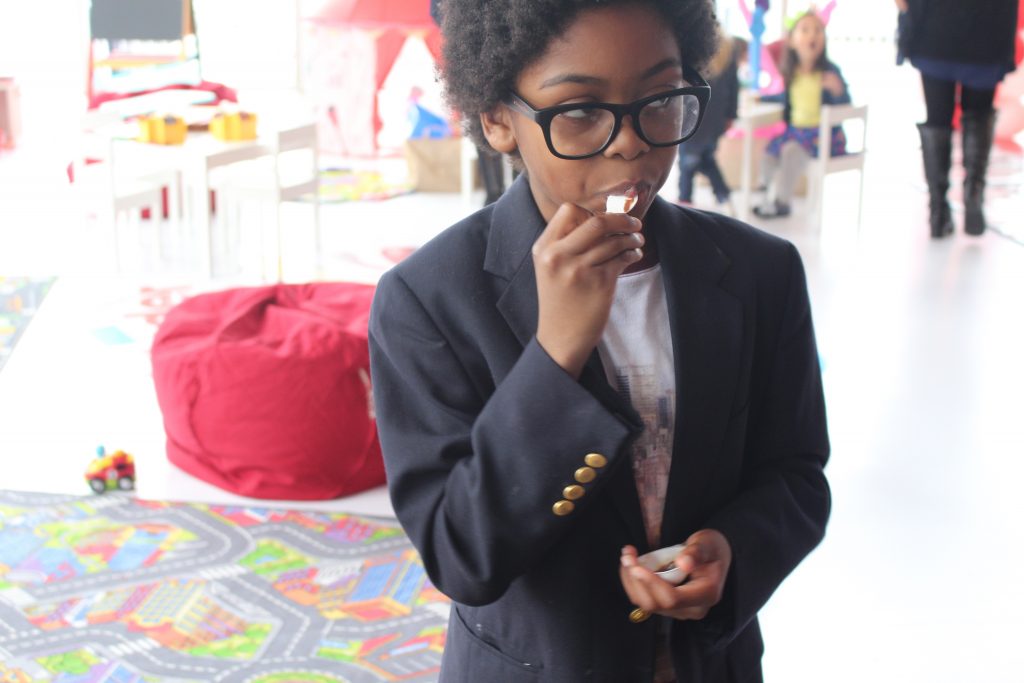 The other half of the egg holds a surprise toy, which allows kids and parents the chance to witness the pure joy when their child opens the package and reveals the toy which they assemble themselves, encouraging more hands-on real playtime in older children.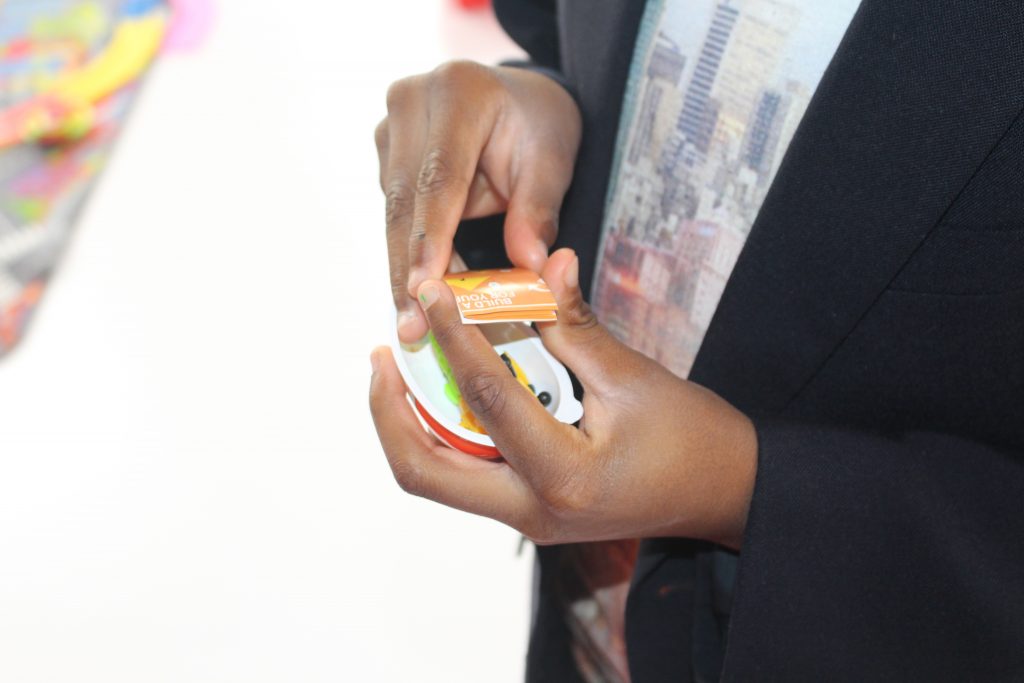 My two older boys (ages 5 & 8) really enjoyed their Kinder Joy treats and probably had more fun assembling, customizing and playing with their mystery toys. They even asked me to play along with them, which was also a nice treat.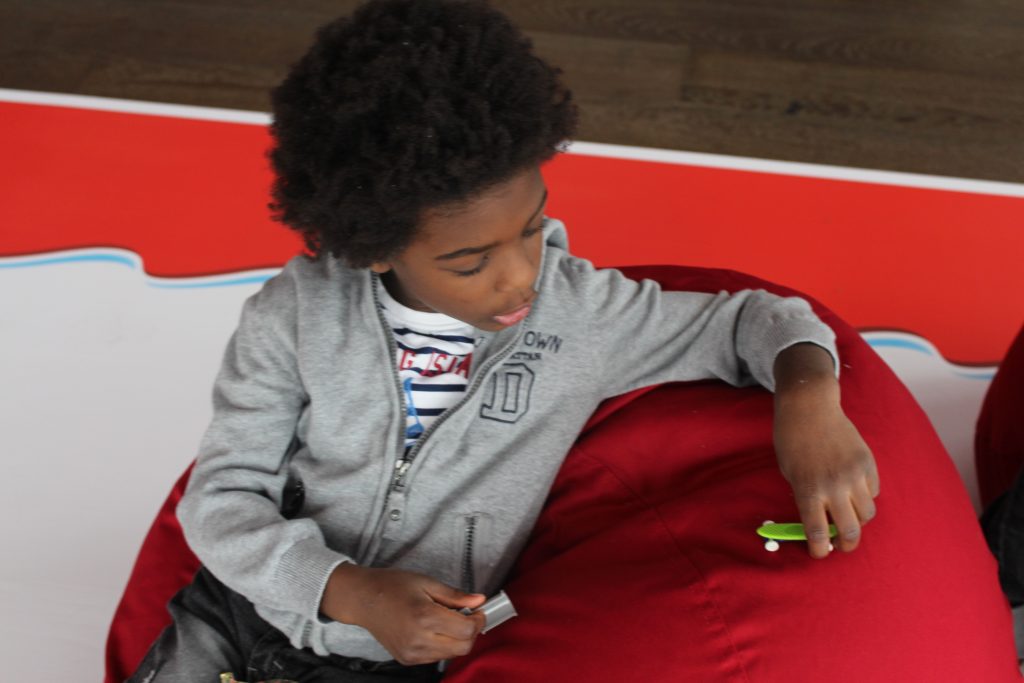 Kinder Joy will be hitting Walmart shelves on Black Friday and then your favorite grocery stores soon after!. For more information on the Kinder brand, check out www.Kinder.com and follow them on social media: Facebook, Twitter and Instagram.