MLK Inspirational Word Collage Placemat Craft
Disclaimer: I was not compensated for this post. This post contains affiliate links. All opinions are my own.
This Martin Luther King Jr. Collage craft is a great way to begin the discussion about Civil Rights with children of all ages.
Materials:
Method:
1.First talk to your little scholars about who Martin Luther King Jr. was  and how he fought for African-American equality during the 1960's.Discuss how he led nonviolent boycotts and marches, and inspired many people through his speeches. Then ask your children to come up with words that they would use to describe Martin Luther King Jr & what he stood for.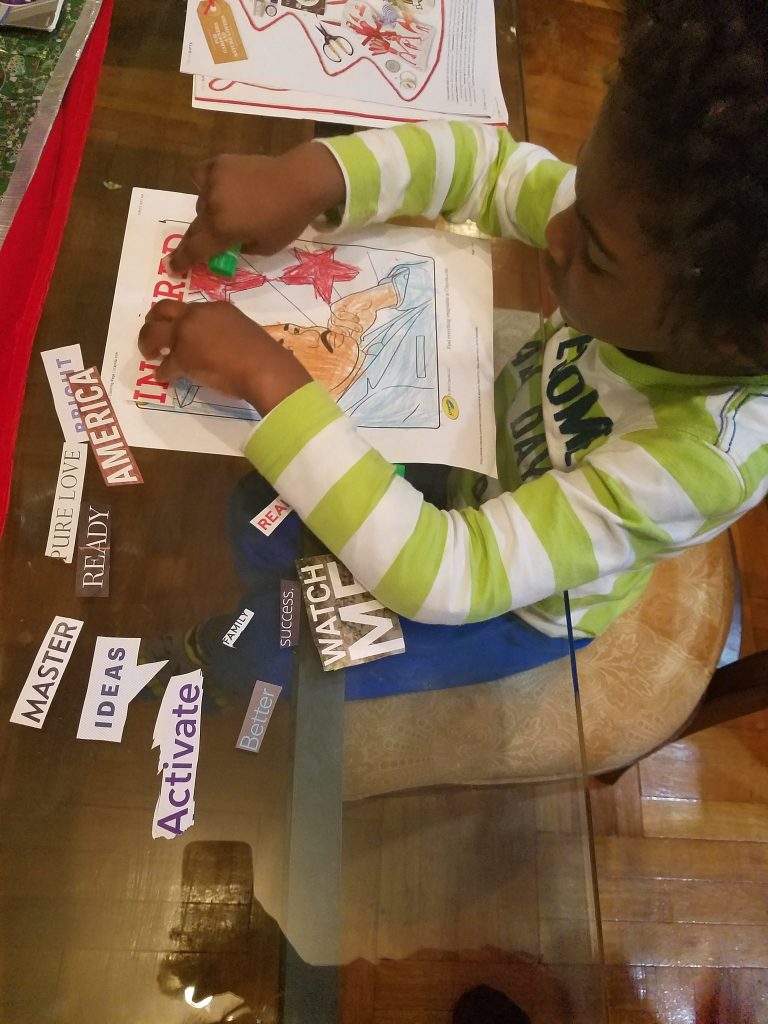 2.Use crayons to color in your Crayola Martin Luther King Jr. coloring page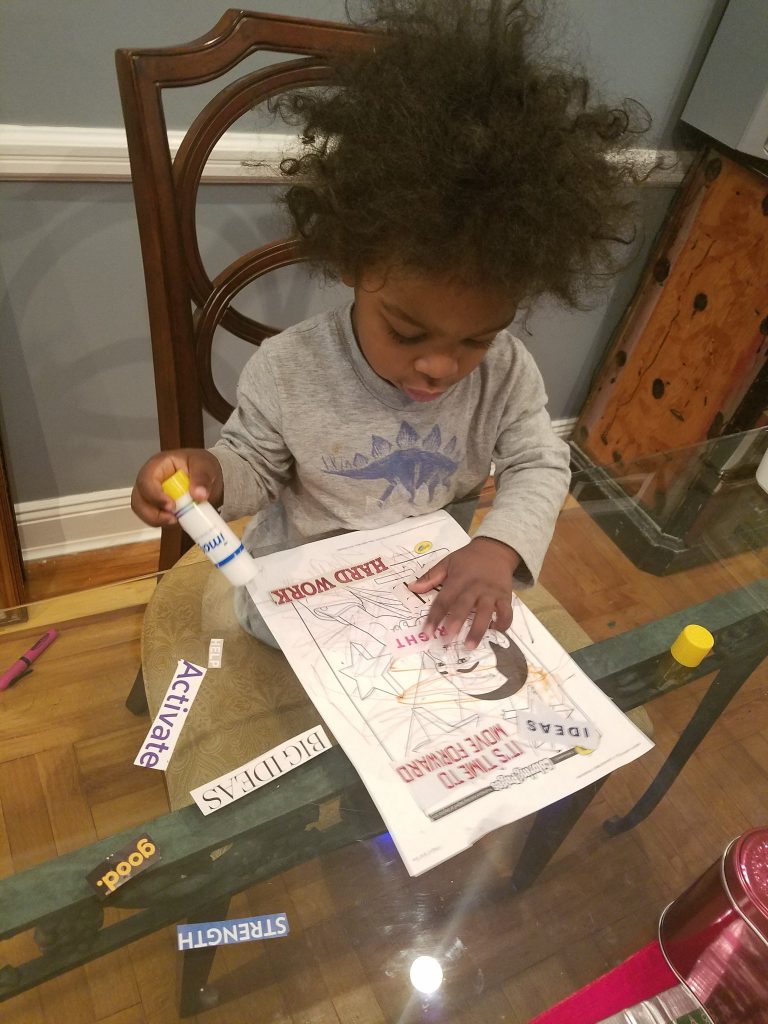 3.Look through magazines together and pick out words that you can use to to add to the collage. This is a great time to talk about what unfamiliar words mean. Cut out the words from the magazines.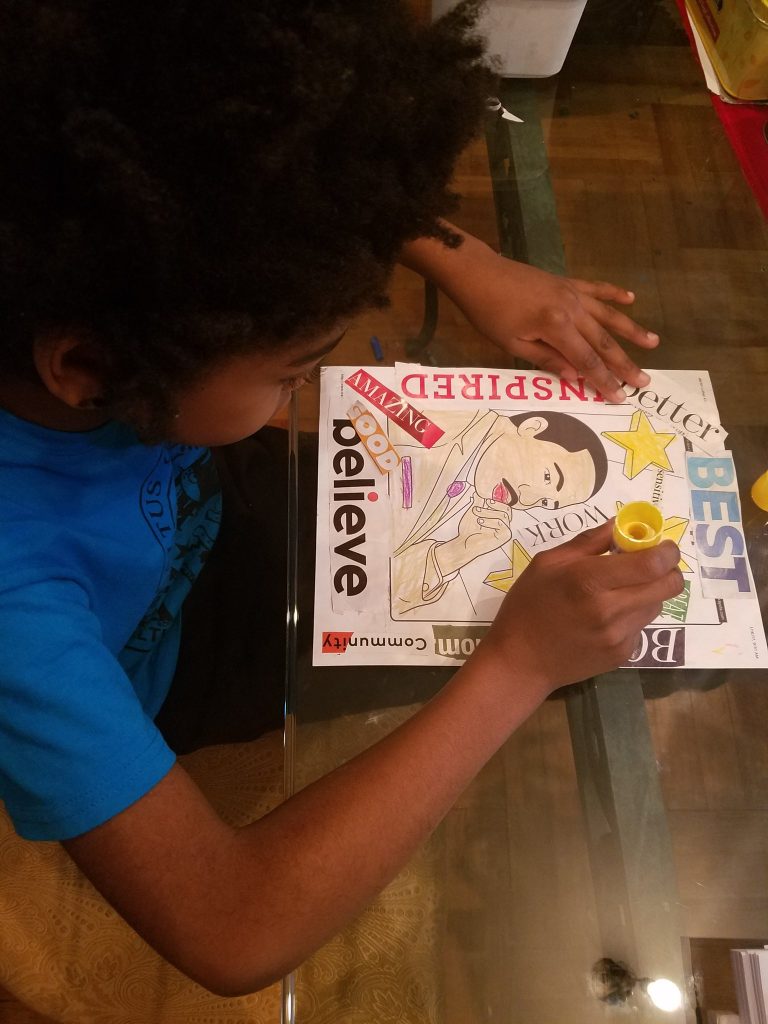 4.Use glue sticks to attach the words on your Martin Luther King coloring page.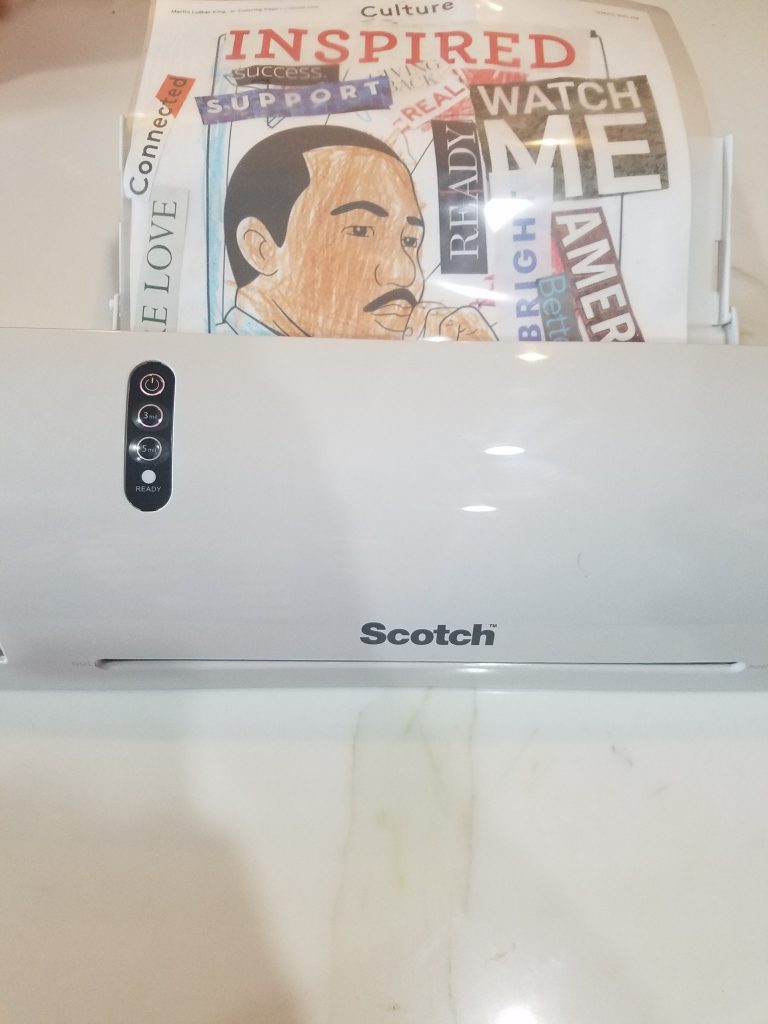 5.Place the coloring page into a Scotch Thermal Laminating pouch, making sure it is in the center of the pouch, leaving some space on each side.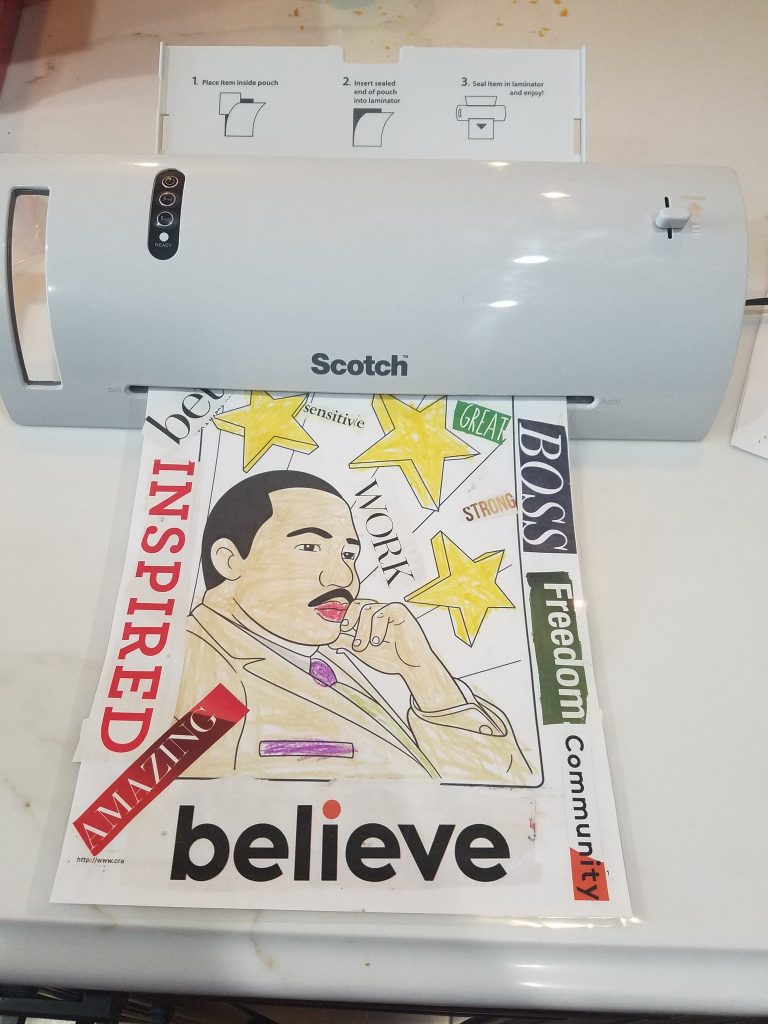 6.Place filled pouch into the Scotch Thermal Laminator and allow it to completely seal.