Celebrate Breakfast for Dinner month with Krusteaz + Giveaway!
Disclaimer: This is a sponsored post. This post contains affiliate links. All opinions are my own. 
February is National Hot Breakfast month and a great way to celebrate would be scheduling a weekly Breakfast Night to have breakfast for dinner! Krusteaz pancake & Belgian waffle mixes are the perfect way to create a delicious meal in a little time.
Just add water, eggs & oil to the Krusteaz mix and you are ready to make your very own Belgian waffles.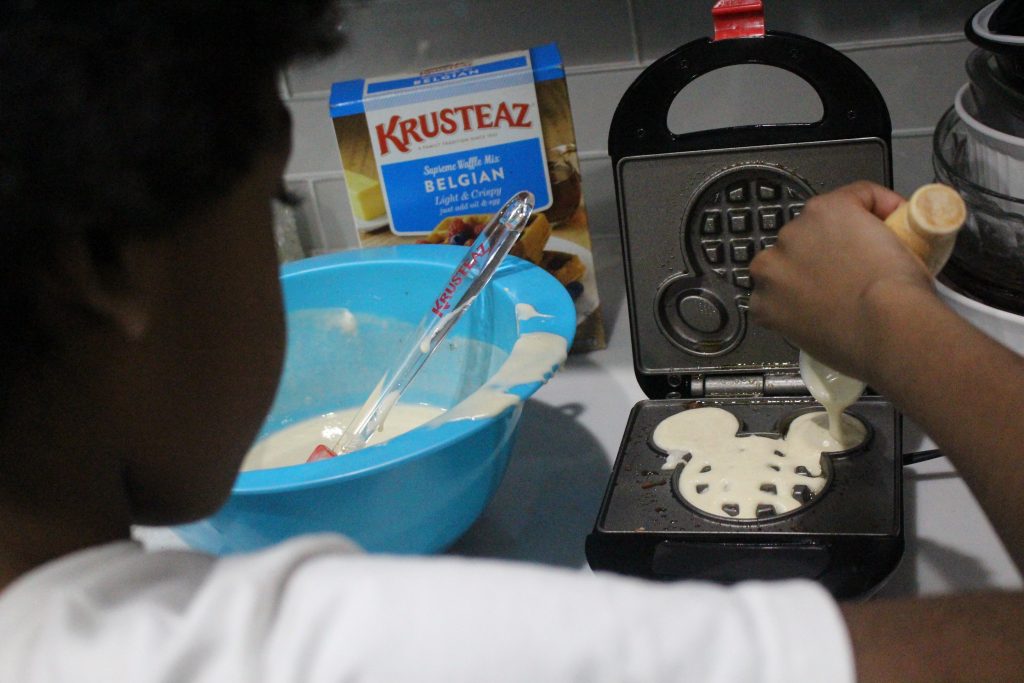 For our Breakfast Night, we decided on staple hot breakfast items: Krusteaz Belgian waffles, scrambled eggs & bacon!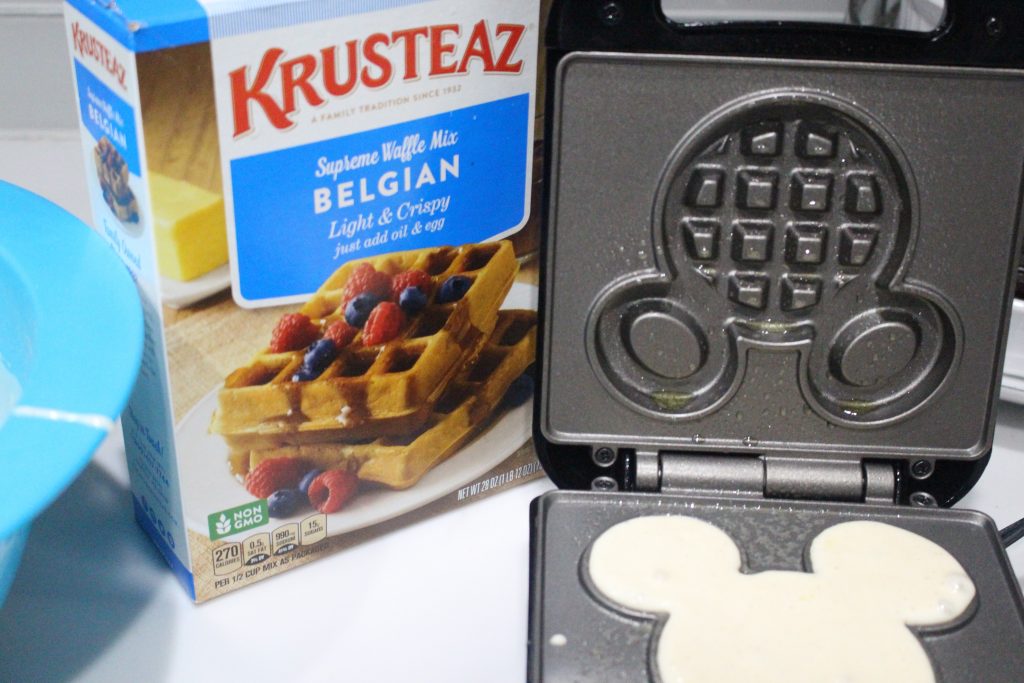 Since we didn't have a waffle maker to make our Krusteaz Belgian waffles, we ordered a Mickey Mouse mini waffle maker ($15.99) from Amazon. The waffle maker was super easy to use and made super cute miniature waffles!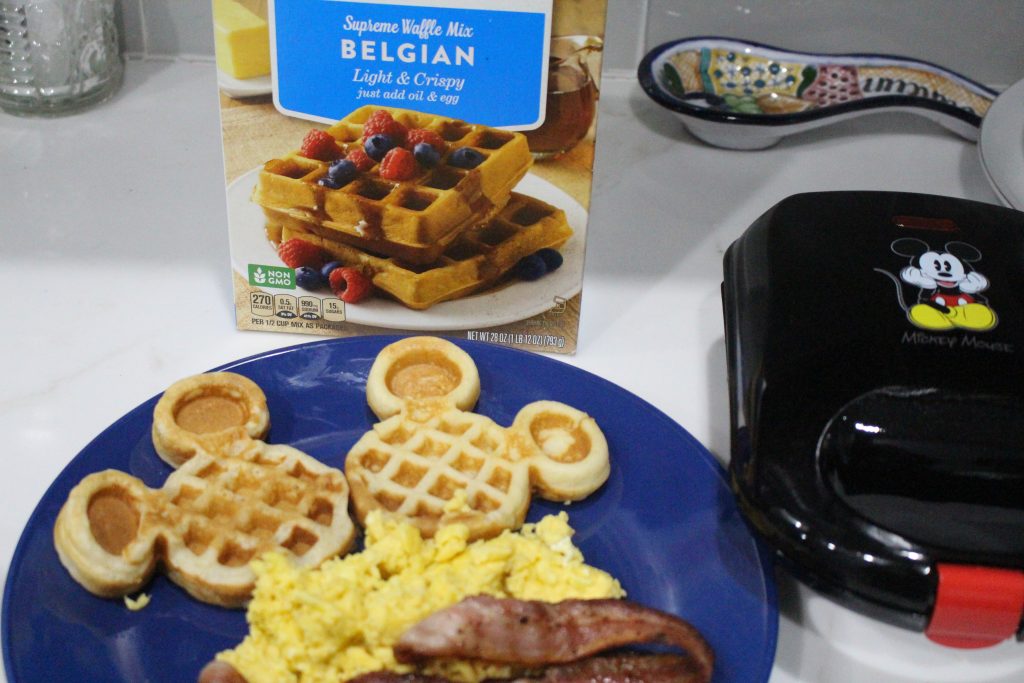 Incorporating a weekly Breakfast Night using Krusteaz mixes saves tons of time of meal planning & prep , plus your family will enjoy helping out in the kitchen when they know that waffles/pancakes are on the menu.
Here's your chance to WIN a #Krusteaz prize pack of your own! Simply email contests@thirtymommy.com with "Krusteaz" in the subject line and tell me what your family's favorite breakfast item is! (Winner will be randomly chosen and emailed on 2/15)