Dinner & a Movie: Black Panther Style
Disclaimer: I was not compensated do for this post. I received complimmentarry product for review purposes.  All opinions are my own. 
The much anticipated movie of 2018 has finally hit the big screen! The Black Panther Movie is much more than just a movie…it's recognition, representation that we have all been waiting for. We took our boys to see it and it was all about the whole experience!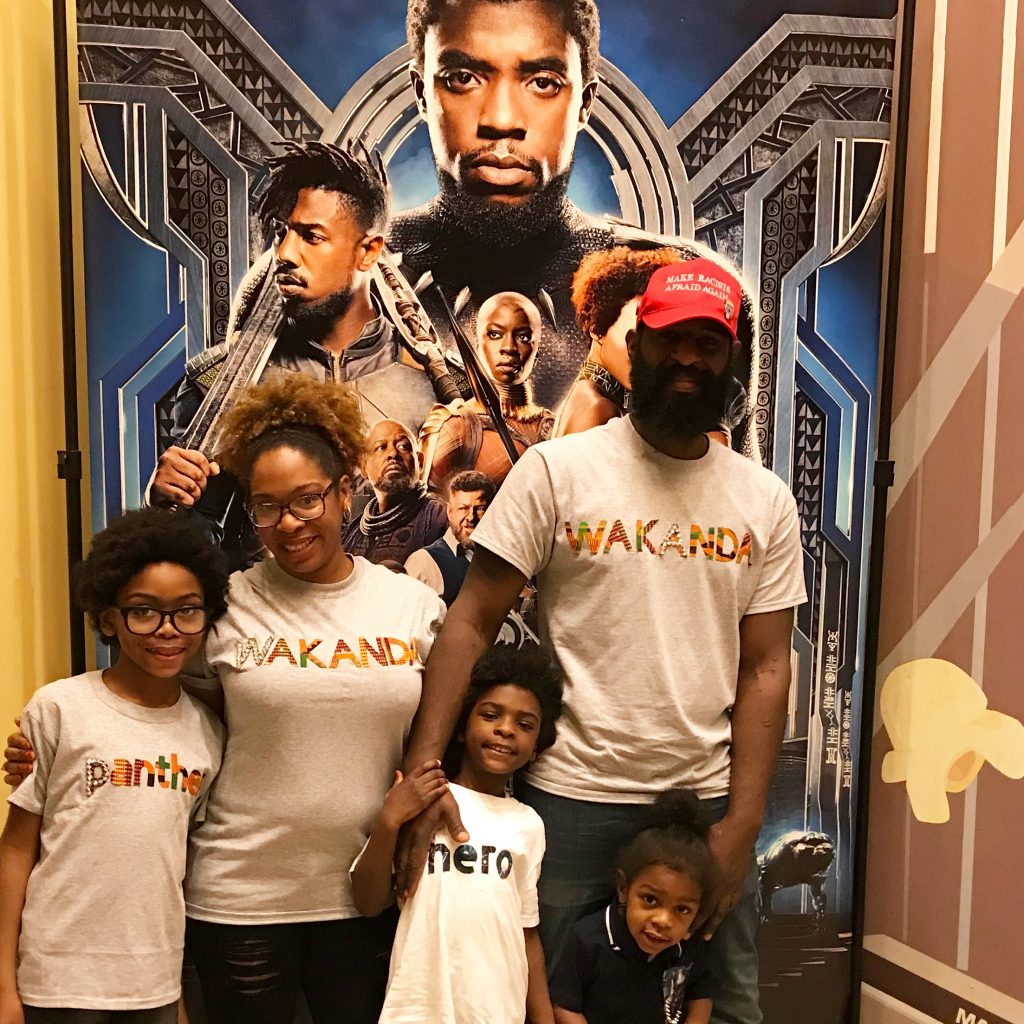 To start off our dinner &. A movie evening, first we stopped in to Harlem Shake NYC (100 West 124th Street) to grab a bite to eat. This modern yet retro burger joint serves up burgers, fries, sandwiches, melts, hot dogs, salads and even brunch!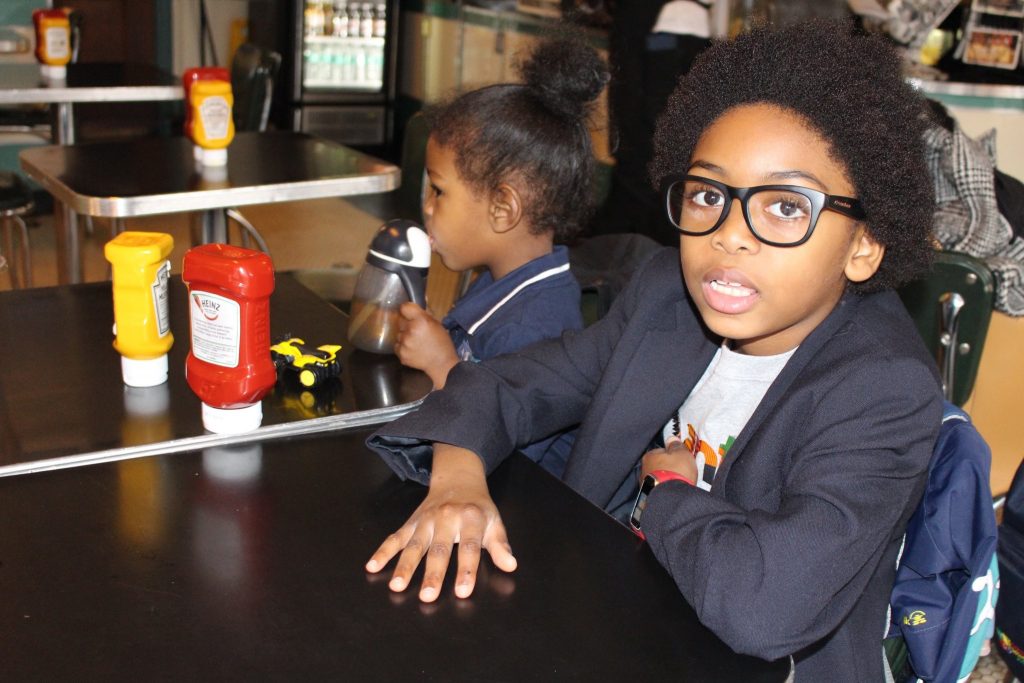 The restaurant is a great family friendly spot with great food, service & music (think 90s R&B). The menu offers a variety of delicious sides & entrees as well as a Children's Menu featuring many of the foods that little ones enjoy eating including buttermilk fried chicken tenders. The boys were especially excited about trying the organic shakes and floats.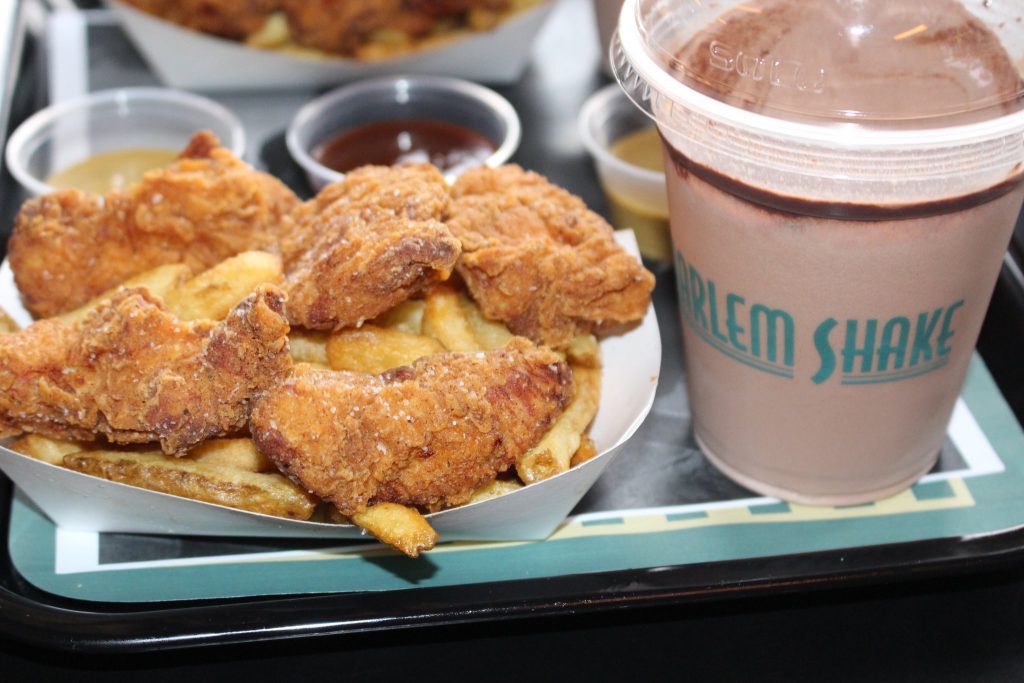 I chose to try the Black Panther Wacombo meal: Patty Melt on rye, black fries and a black beer which can be substituted with a non-alcoholic shake option. This limited time special is really a celebration of all things Black Panther and you even receive a Black Panther comic book. (limited to the first 25 customers who purchase the combo).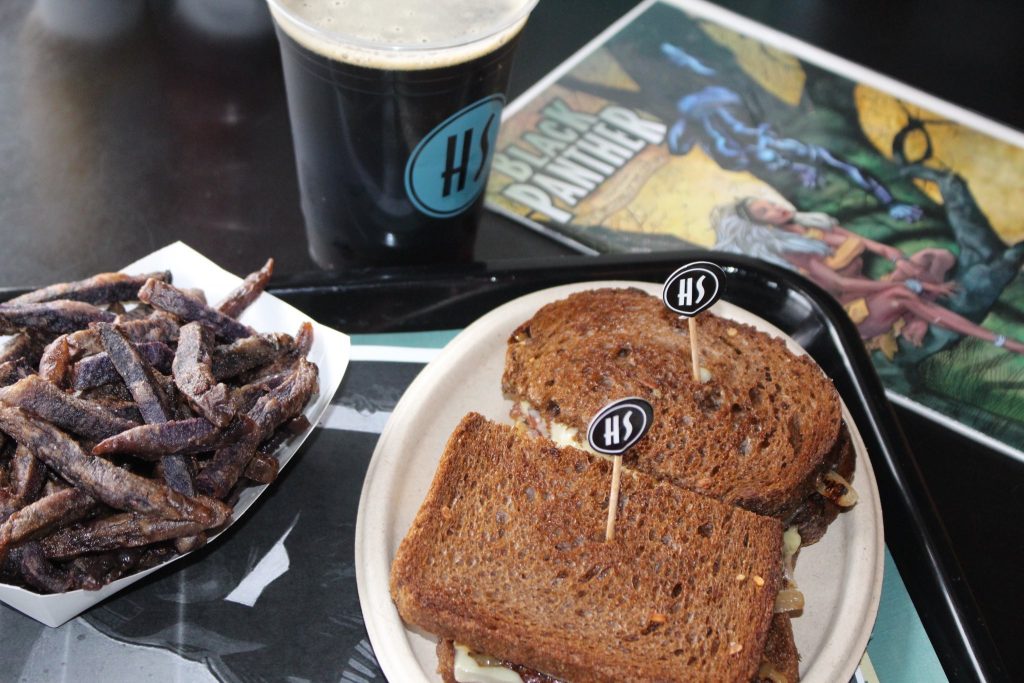 We enjoyed the food, atmosphere and even ordered a couple slices of cake to takeout for a late dessert post movie. We will definitely be back to Harlem soon to experience more Harlem Shake NYC.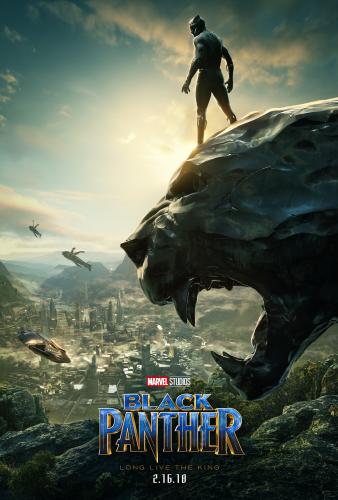 Next, we headed to the theater where we were greeted with crowds of movie goers decked out in an array of attire from traditional garb to African inspired pieces to Marvel Gear! The Black Panther Movie was more amazing than I thought it wouldn't be from the cast, imagery, music and underlying messages. It is the first superhero movie my boys have seen in the theater and they were even more excited to see such an amazing portrayal of strength, royalty and heroism that looked  just like them!