Adding Veggies is Easy Peasie
Disclaimer: I was not compensated for this post. This post does contain affiliate links. I received complimentary products for review purposes. All opions are my own.
Lucky for me, my boys are not extremely picky eaters but they definitely do not eat enough vegetables on a daily basis. I was offered some samples of Easy Peasie, all natural,  mild-flavored, dried and ground vegetables to try out with my family. My first idea was to add some to the fresh morning muffins I make for my boys a couple times a week. I mixed some batter for Oatmeal Strawberry muffins and added a couple shakes of Easy Peasie Plus Green Blend to the mixture. Then, I baked the muffins as usual. The boys thoroughly enjoyed their muffins and had no idea I had added some extra veggies to them!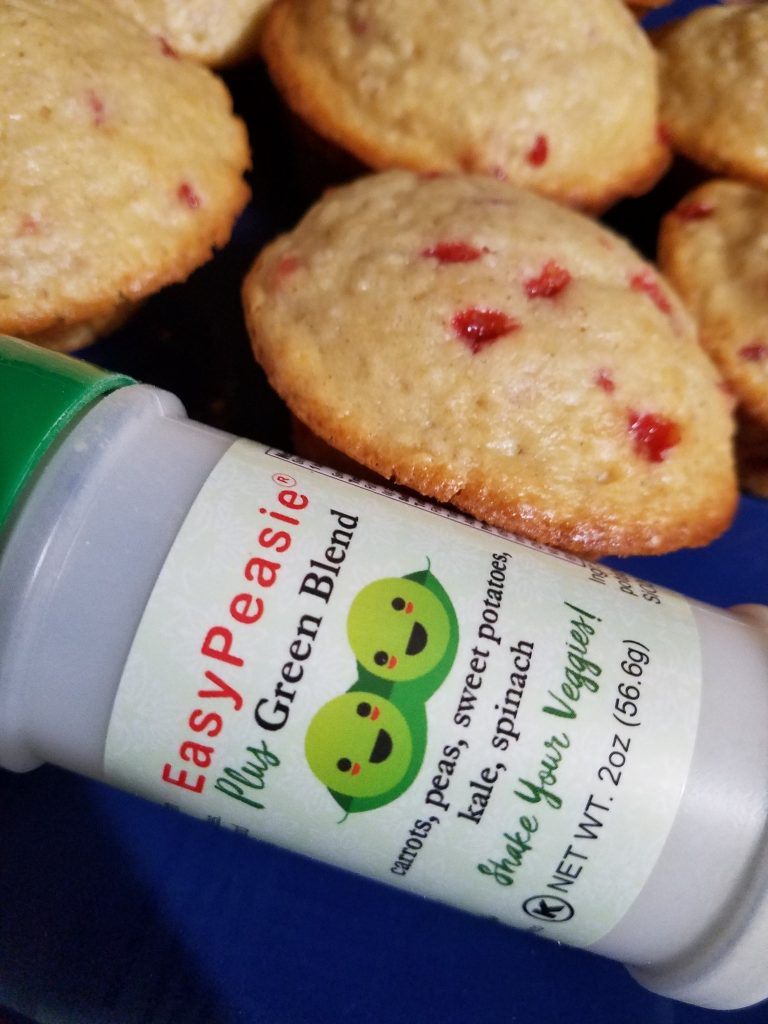 Since, the muffins was a success, I added the Easy Peasie bottles to my spice cabinet for easy access and began thinking of the countless ways I could incorporate the hidden veggies into their meals.
I decided to try adding Easy Peasie to our spaghetti dinner that we enjoy every other week. I sautéed the ground turkey with onions and scallions then added a couple shakes of Easy Peasie to the pan finishing off the meat sauce as usual. I served up plates of whole wheat spaghetti topped with a heaping pile of hidden veggies meat sauce to each of my boys who cleaned their plates as usual!
I will continue using Easy Peasie on my mission to provide more veggies into my boys meals including breakfast, lunch, dinner and snacks!
How do you add hidden veggies to your children's food?