Ski, Skate, Speed & Smores: A 3 year old's Guide to Okemo Mountain Resort
Disclaimer: This is a not a sponsored post. We received complimentary accommodations and classes for review purposes. All options are my own. 
Our family blogger weekend weekend posted by Momtrends at Okemo Mountain Resort was packed with tons of fun activities but the person who seemed to have the most fun all weekend was Quinn Ryan, my 3 year old.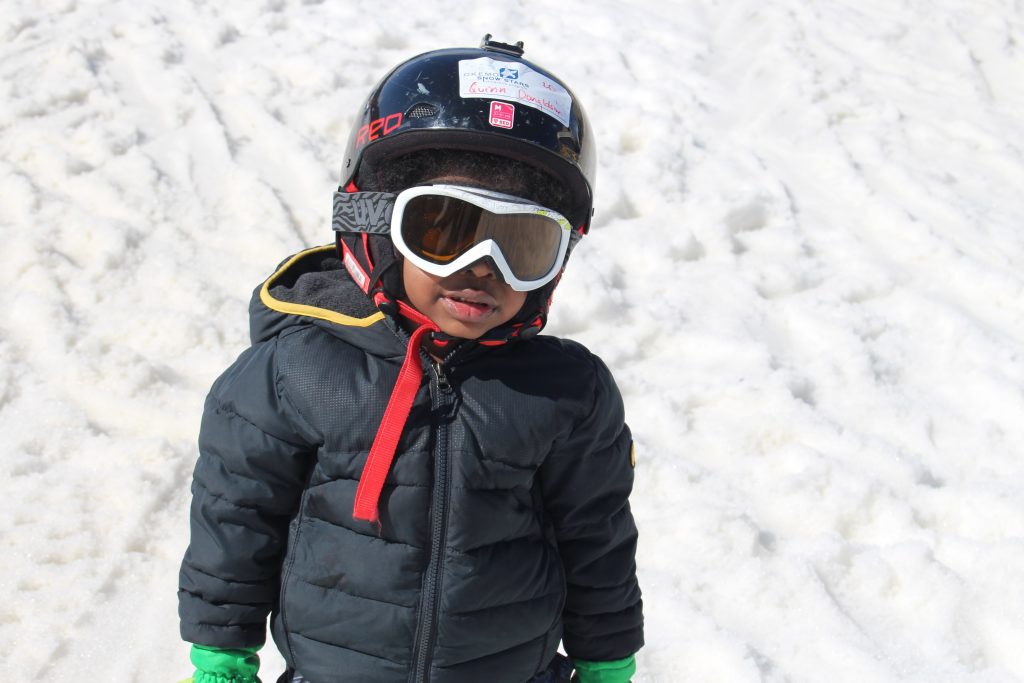 SKI:
The Okemo Mountain Resort has a number of Childrens Programs including the Little Dippers Ski School for 3 year olds is a great program designed to introduce the littlest skiers to the sport, equipment and the weather conditions. There is a morning or afternoon option that is the perfect amount of time to allow your little one to get used to a drop-off program focused on skiing.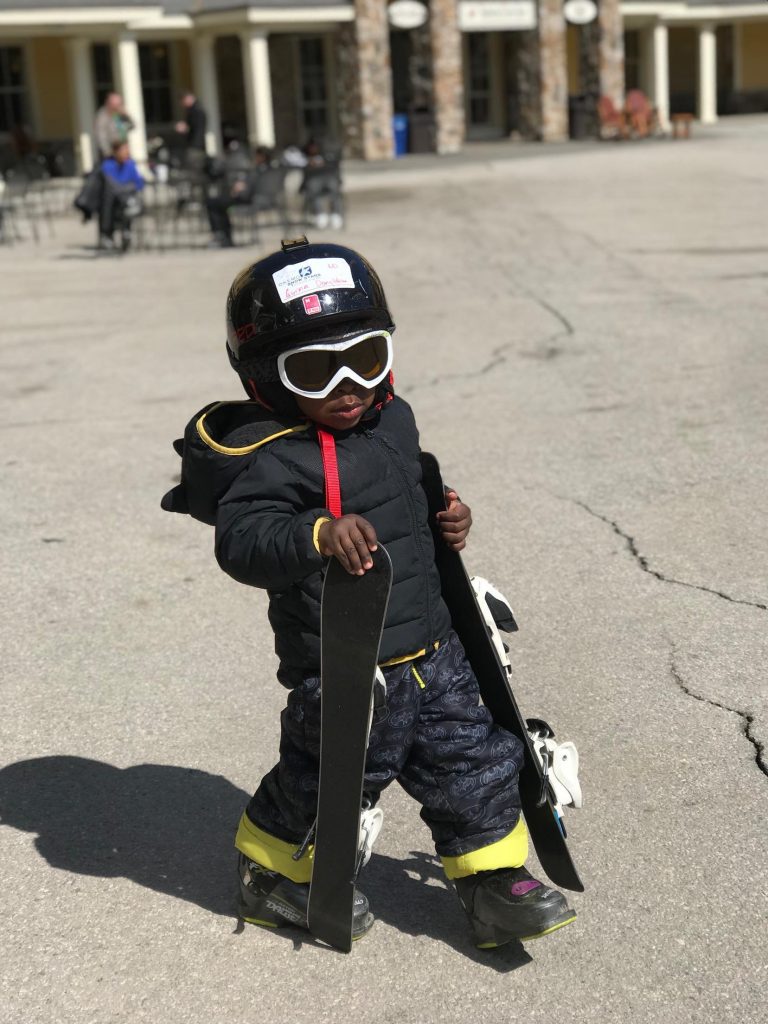 My little guy took two morning session classes for two consecutive days and was super excited to go to "ski school"! He made sure he had his mittens, helmet, skis and of course his goggles every morning. I tracked down his class a coulee times while they were on the mountain base to snap a couple pictures and he was engaged and involved.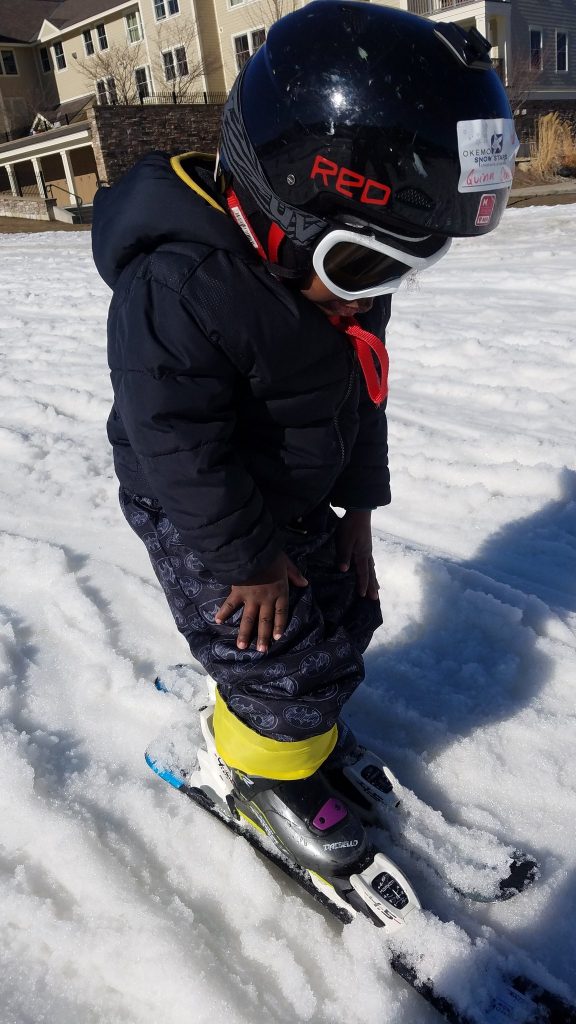 After picking him up, he even wanted me to take him on the bunny slope so he could ride the magic carpet and show me what he learned!
SKATE:
The Ice House  is a regulation sized hockey rink and recreational ice skating pavilion where you can grab a pair of rental ice skates and hit the ice.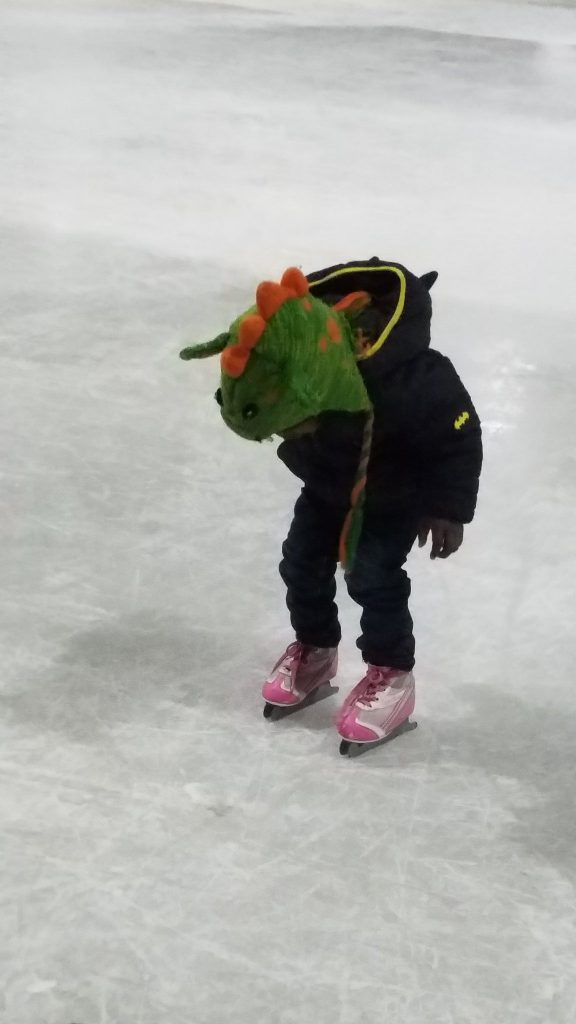 Quinn couldn't wait to get out on the ice and "skate", we all got our skate rentals and venture out on the ice. I was pleasantly surprised at how well he was able to balance and shuffle across the ice.
SPEED:
The Timber Ripper Mountain Coaster is a coaster with sled-like cars where the riders can control the speed for a totally unique coaster experience.
First we measured him to make sure that he was tall enough to ride the mountain coaster and then we boarded and received instructions on how to operate our coaster car. Drivers must be 8 years old and 52″ or taller to operate the sled and riders must be 3 years old and 36″ or taller to ride. To drive with a passenger, guests must be 16 years or older.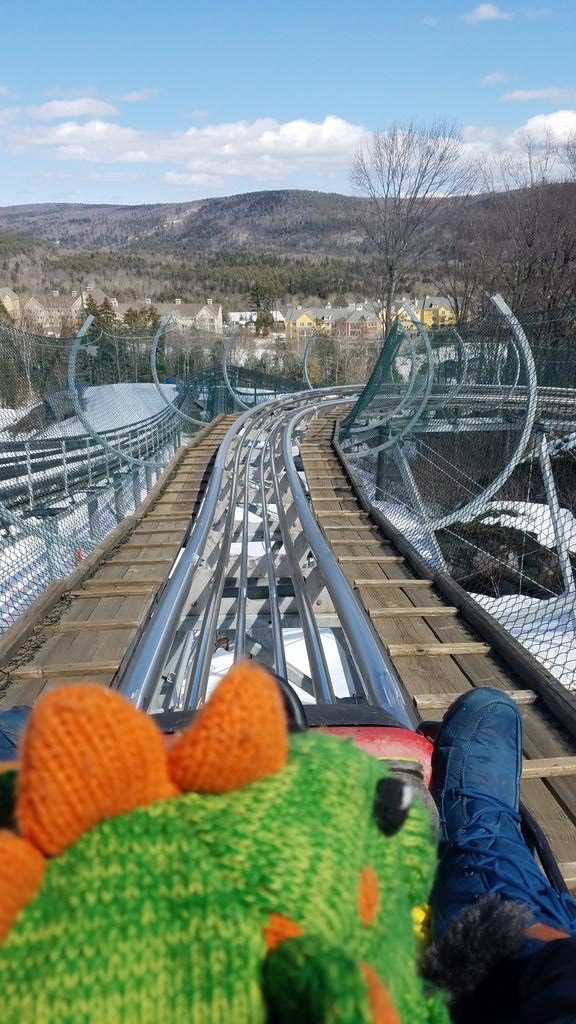 The coaster ride was scenic and we enjoyed the sights and sounds of the mountains. I attempted to keep our speed to a minimum mut my mini speed demon demanded that we go faster as he raised his hands in the air, exclaiming that it was "the best roller coaster ever" when we were done!
SMORES:
After all the fun outdoor activities, we enjoyed a delicious dinner at Coleman Brook Tavern . The boys ate and of course no dinner would be complete without some dessert.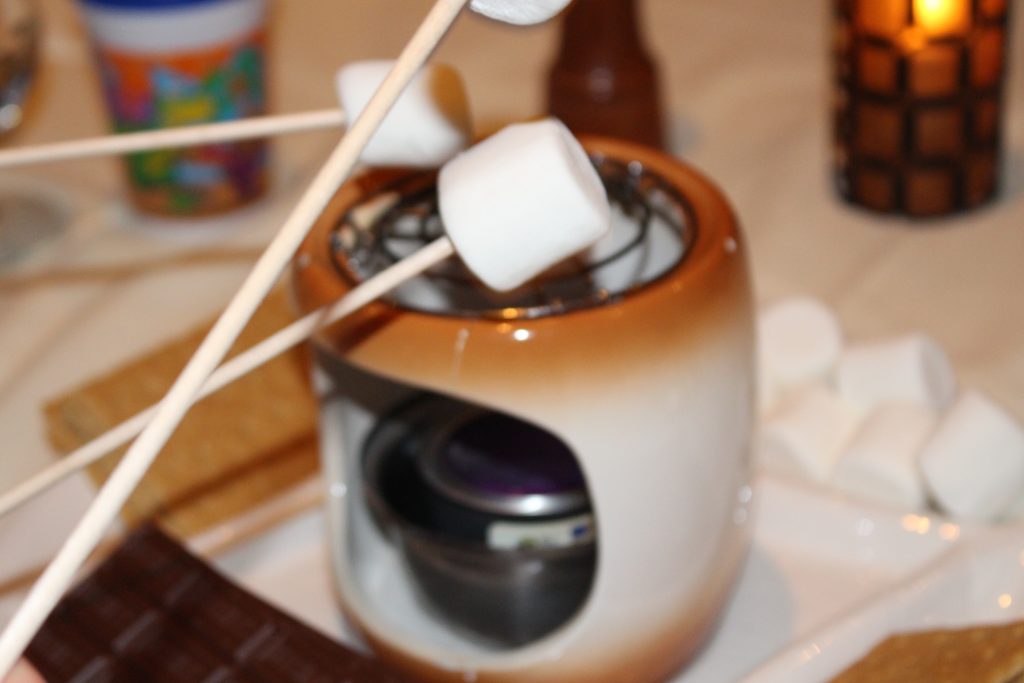 The dessert menu offers ice cream, pie, cheesecake, brownie sundaes and smores! And the boys unanimously chose to order the smores that you make yourself on a tabletop campfire!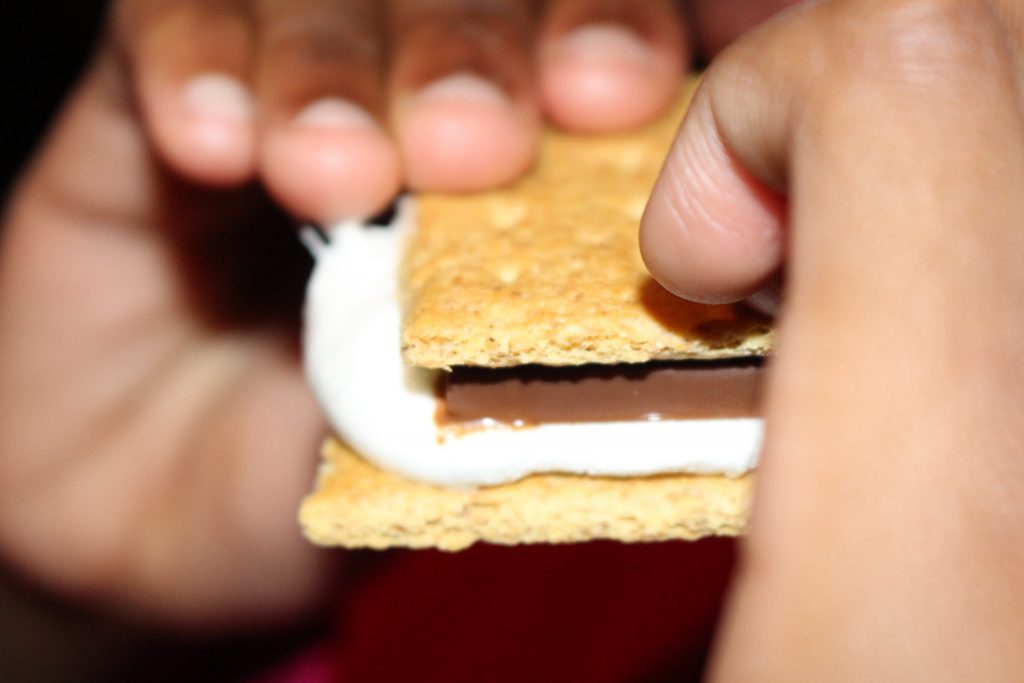 The s'mores dessert arrived with everything we needed to make delicious s'mores: graham crackers, chocolate, marshmallows and a little campfire to toast the marshmallows just right! Quinn especially enjoyed making and eating his perfect little s'more!
The Okemo Mountain Resort is great for the whole family but your toddler may have the most fun!