Spring Toys: from Easter Baskets to Bubbles
Disclaimer: I was not compensated for this post. I received complimentary products for review purposes. All opinions are my own. 
Spring is in the air and its time to get back outside to play! Easter is a great time to gift he little ones in your life great toys in their baskets that will get their vivid imaginations running. These fun selection of tis from Just Play Products are perfectly sized for Easter baskets.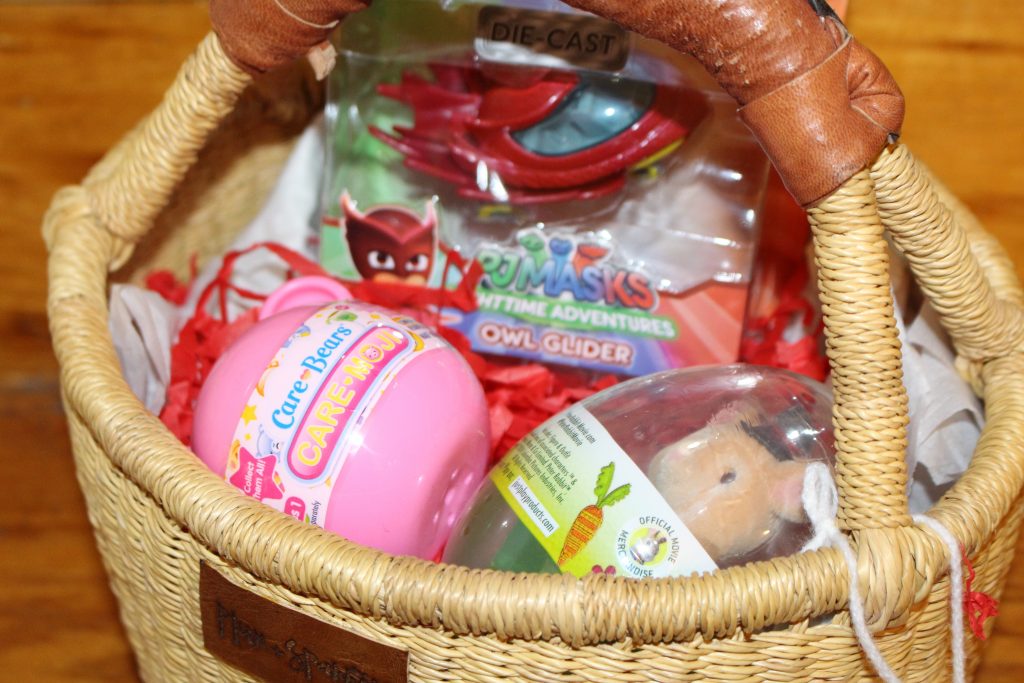 PJ Masks Die Cast Cars- The Cat-Car, Gekko-Mobile, Owl Glider, Night Ninja Bus and Romeo's Lab are die-cast and feature cool sleek designs at 1:43 scale. Perfect for reliving adventures from the show! The vehicles are compatible with the new PJ Masks Die Cast Playset (sold separately).  Ages 3+, $4.99
Care Bears Care-Moji figures– Care Bears characters as fun stylized figures! Each 2" figure comes hidden in an adorable bear-shaped capsule. Kids will love to unwrap the capsule to reveal which figure will be the latest addition to their Care Bears collection – the surprise is half the fun! These colorful figures come in dynamic poses and feature unique Care-Moji details. Perfect for both play and display, collect all 12 figures, each capsule sold separately. Ages 3+, SRP $3.99 each
Peter Rabbit mini egg figures– The highly detailed 3″ figures come packaged in an adorable egg capsule! Each figure is poseable and includes removeable clothing to enhance the imaginative play experience! Perfect for kids and collectors alike! Assortment includes: Peter Rabbit, Flopsy, Benjamin, Johnny Townmouse, and Pigling Bland. Each figure sold separately. Available only at Walmart. Ages 3+, SRP $4.99
Bubbles are the perfect way to get everyone outdoors and playing. Gazillion bubbles has a couple new products perfect for bubble blowing & popping fun!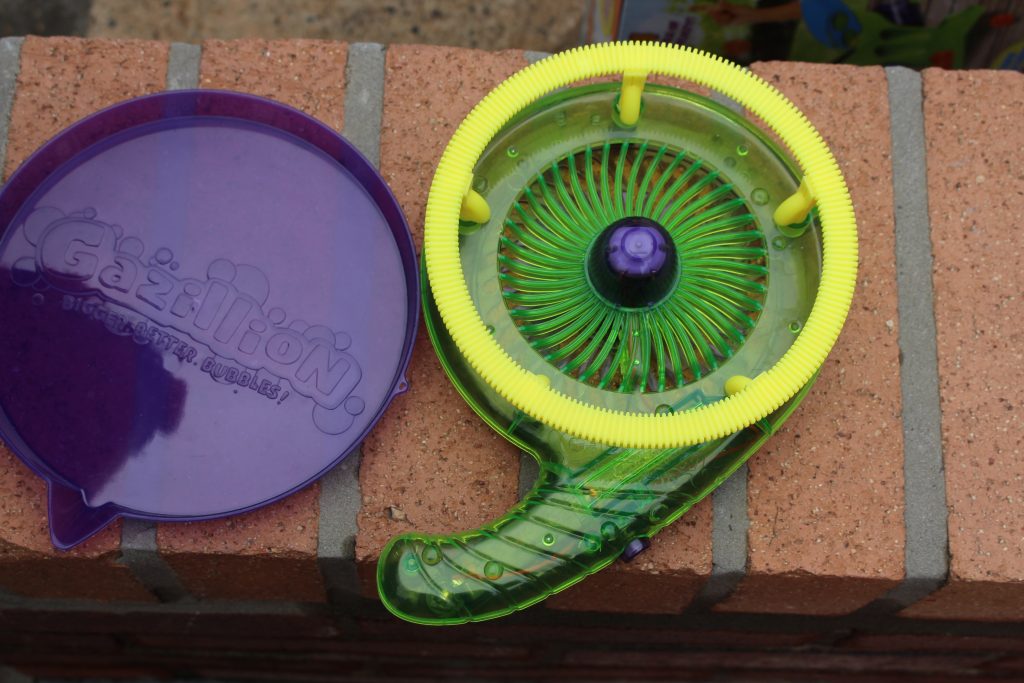 Create massive bubbles at the push of a button with the Gazillion Bubbles Giant Power Wand! This special wand and specially formulated bubble solution produce bigger bubbles than ever before. Simply pour Giant Gazillion Bubble Solution into the provided tray, dip the wand in the solution, and push the button as you give the wand a wave to blow truly GIANT bubbles! (2 AA batteries required, not included). Ages 3+, SRP $12.99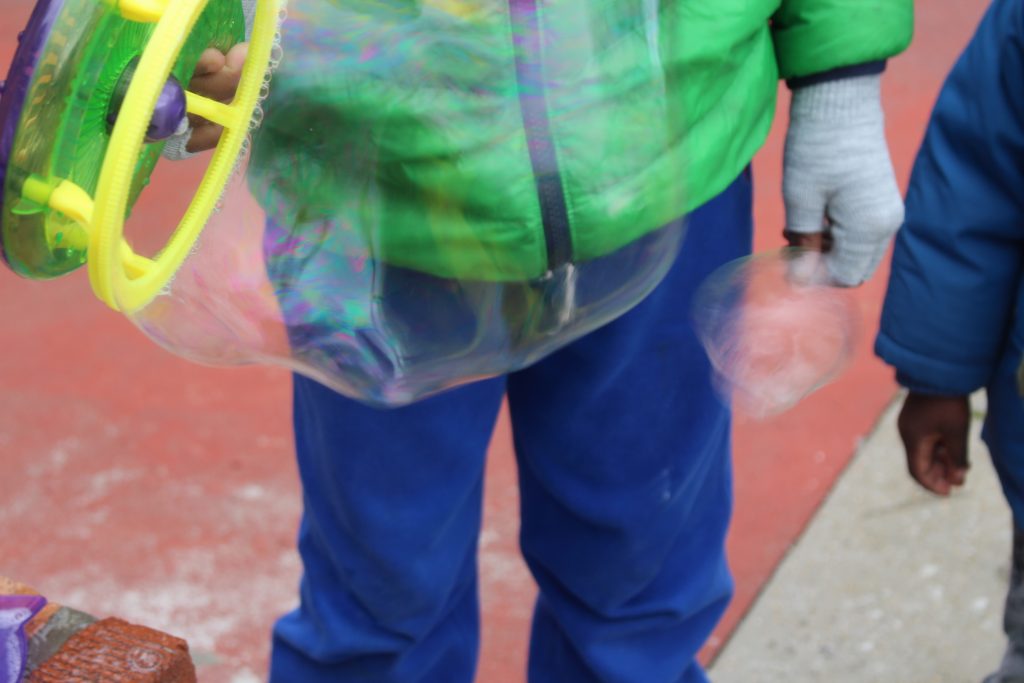 We took our Gazillion Giant Power Wand outside and creates some gigantic bubbles with ease. Everyone wanted to give it a try and it was as simple as dipping and pushing a button!

Gazillion Bubble Pong is a super fun combination of bubbles & ping pong!
Experience the first game of its kind that blasts your opponent with bubbles!
Gazillion Bubble Pong delivers fun and excitement as you bounce ping pong balls
into your opponent's side to score points and blast them with a GAZILLION
bubbles. The first person to score 3 times wins! And with 3 levels of difficulty,
Bubble Pong is fun for the whole family. When the Bubble Pong game is over, turn
on bubble machine mode for a non-stop bubble party! Bubble Pong includes 1
game console, 6 ping pong balls, 2 removable trays, 2 removable bumpers, and
an 8 oz bottle of Gazillion Bubbles Solution. Batteries required, not included.  Ages 3+, SRP $19.99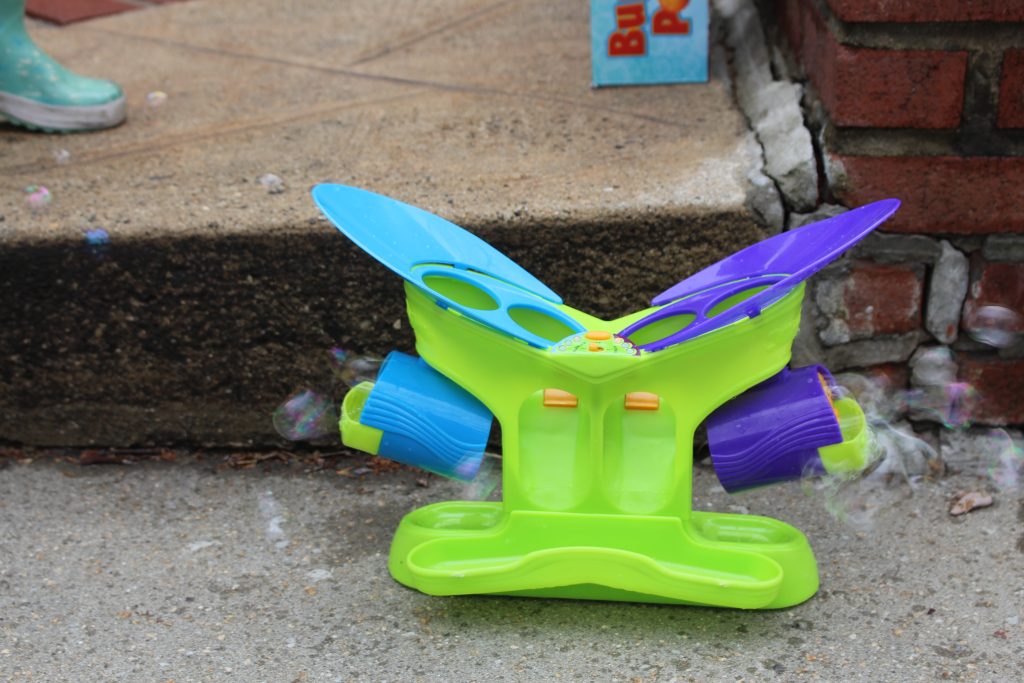 Gazillion Bubble Pong willet kids of all ages into the competitive spirit to battle through a flow of bubbles to successfully score the most points.