Family Fun at Mount Okemo Mountain Resort
Disclaimer: This is not a sponsored post. We received complimentary accommodations, equipment rental and lessons. All opinions are my own.
Our family loves adventure and we were beyond excited to be invited to a blogger weekend hosted by Momtrends with other bloggers and their families from the tai-state area at the Okemo Mountain Resort.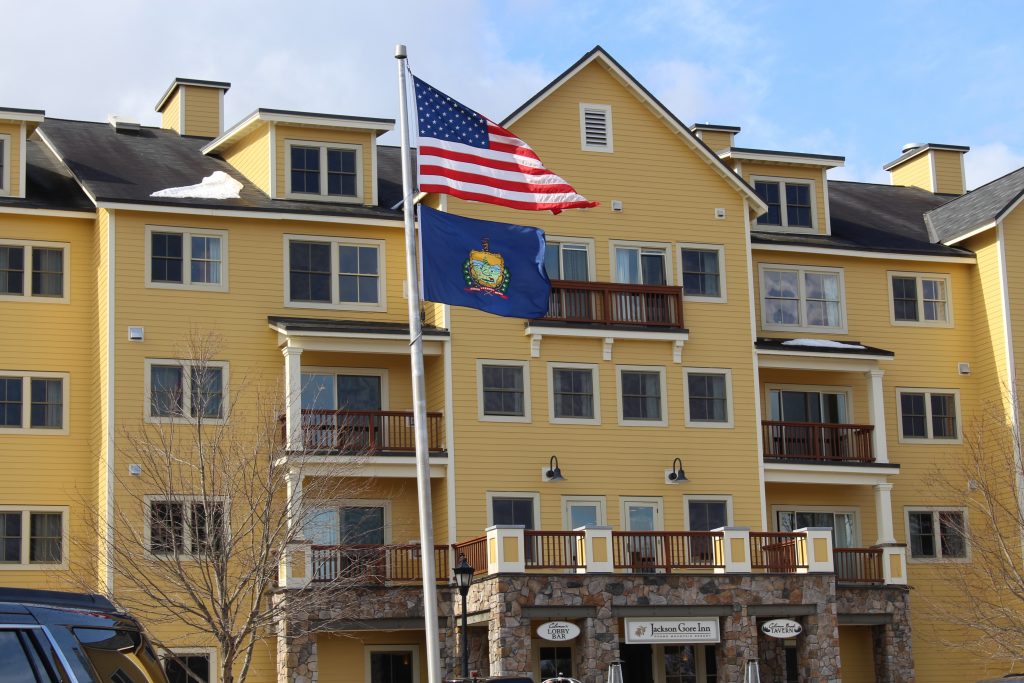 This would be our first time visiting Vermont and our second time skiing. We took a five hour train ride from Penn Station, NY  to Rutland, VT where we were picked up by the Okemo resort shuttle that delivered us to our accommodations at the Jackson Gore Inn.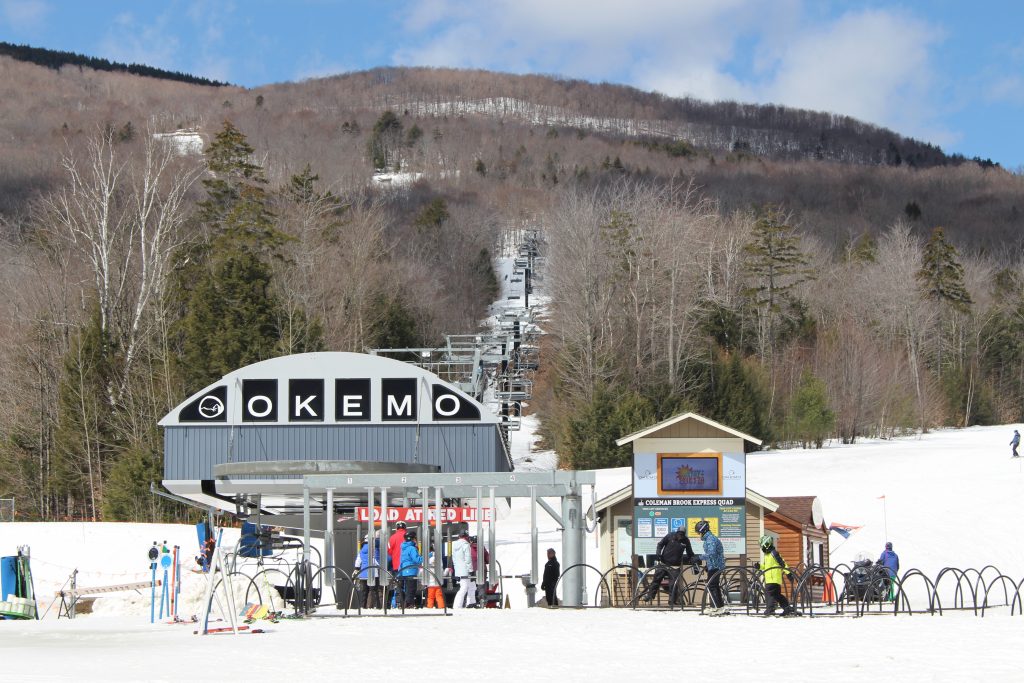 The Jackson Gore Inn is located at the base of the mountain which makes access to all the outdoor activities very easy. The property also features indoor/outdoor pools, a fire pit, childcare, game room, spa, retail store, ski check and eateries.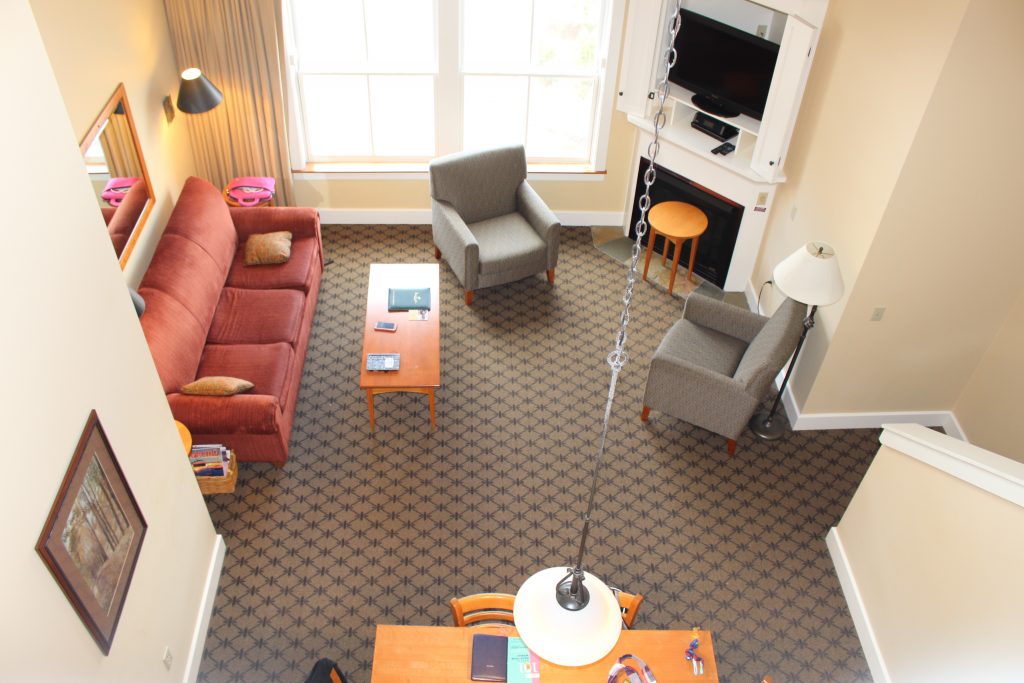 Our 2 bedroom suite with loft was amazing! It had 4 beds, a sleeper sofa, full kitchen, 3 bathrooms, dining area and tons of space.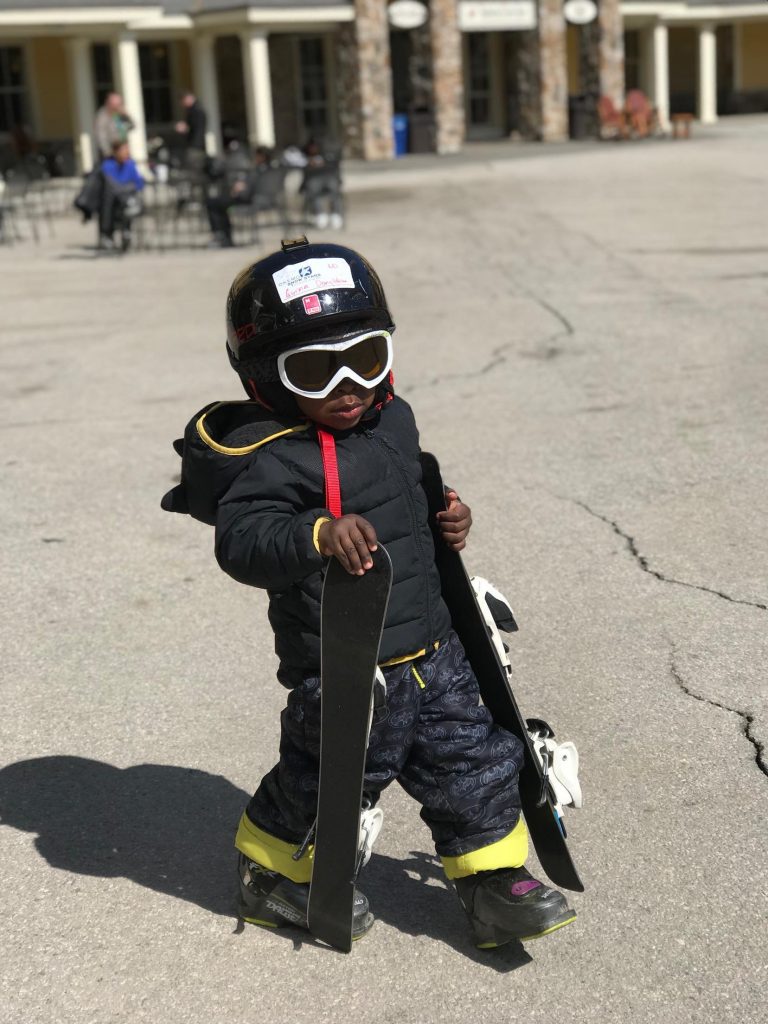 It was it was a pretty easy process to pick up our equipment rentals and get outfitted for our ski & snowboard adventures. Plus there is a complimentary ski-check for hotel guests where you are able to safely and securely check your equipment overnight.
The boys were signed up for group ski and snowboard lessons at the onsite Okemo Ski & Ride school. The Children's Programs are available for toddlers through teenagers and allow them to be supervised, engaged and taught by professionals.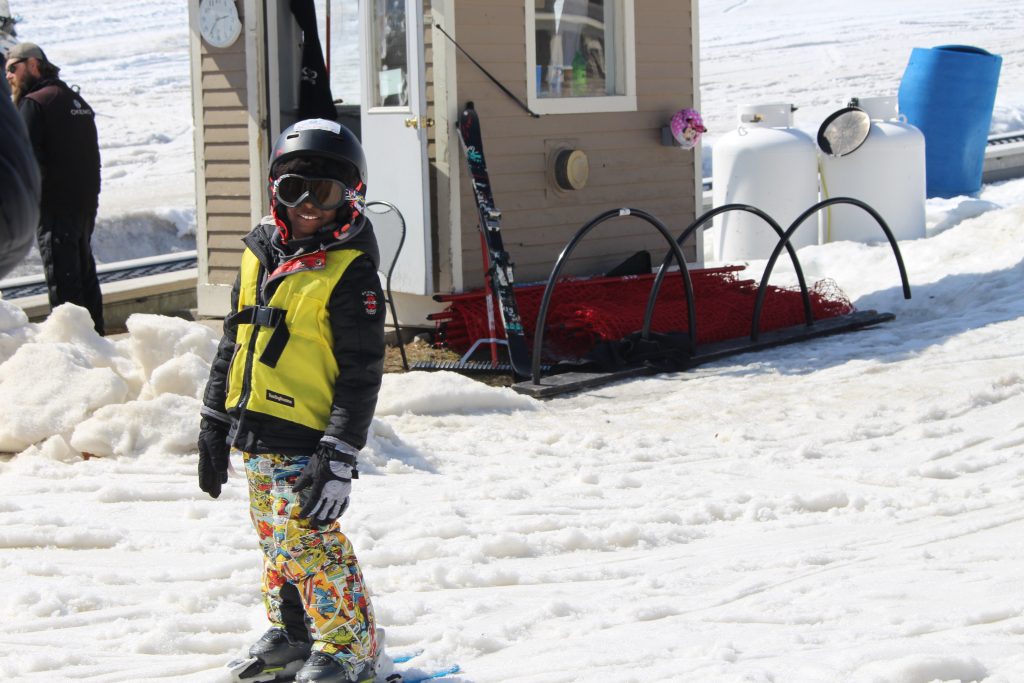 The Children's Programs offer morning, afternoon and full day options depending on the age and ability of the child. My boys each tried out skiing and snowboarding so they could get a feel of each and see which one they preferred. I was  really impressed by the small class sizes, attention to detail and feedback that the instructors gave upon pick-up. The boys knew what they needed to work on and wanted to practice more after there lessons.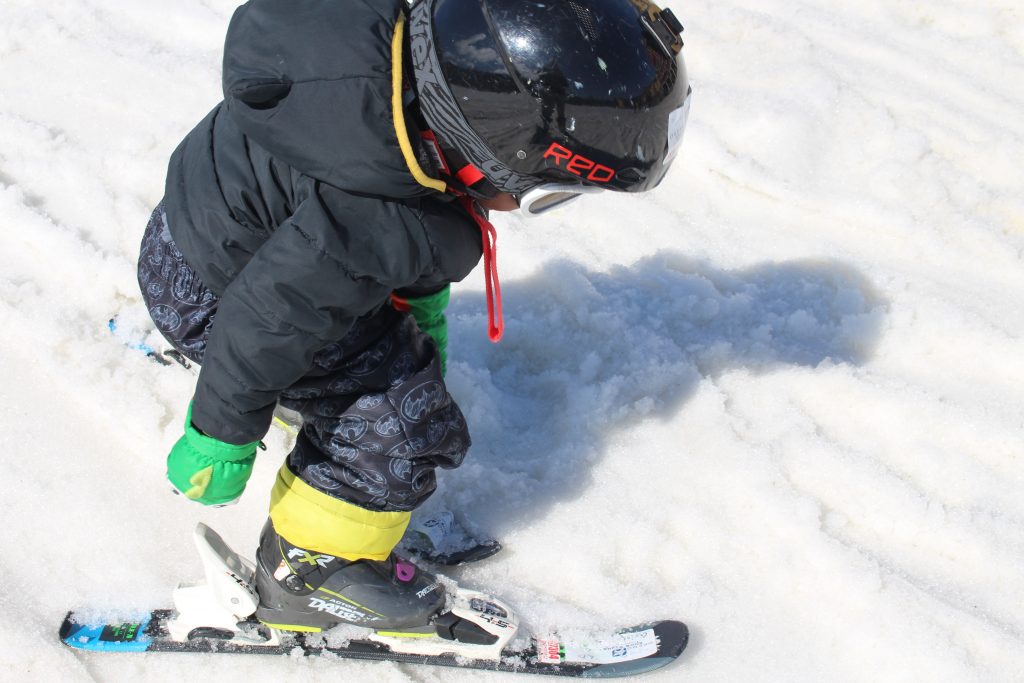 The Little Dippers ski school  is a program designed for the littlest skiers. My 3 year old loved attending ski school in the morning and didn't want to get out of the skis after I picked him up. I was surprised at how well he was able to correctly use his ski equipment and practice correct form on them.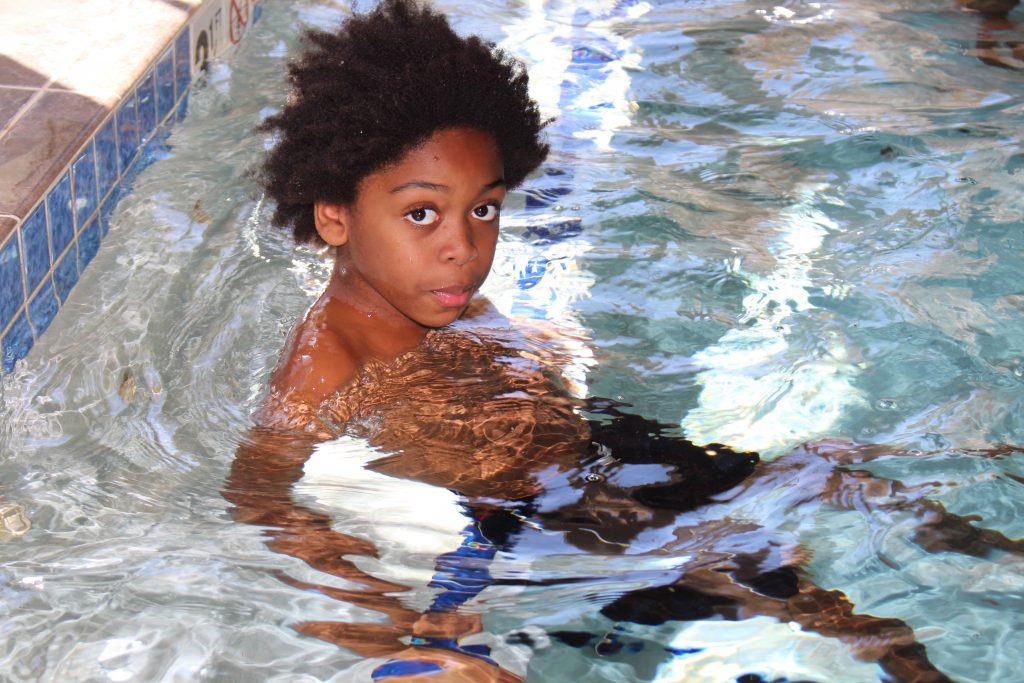 After a long day outside skiing and snowboarding, we took a break and enjoyed hanging out in the indoor/outdoor pools a the resort. We were joined by friends and the kids splashed in the pools while the adults soaked in the outdoor hot tubs.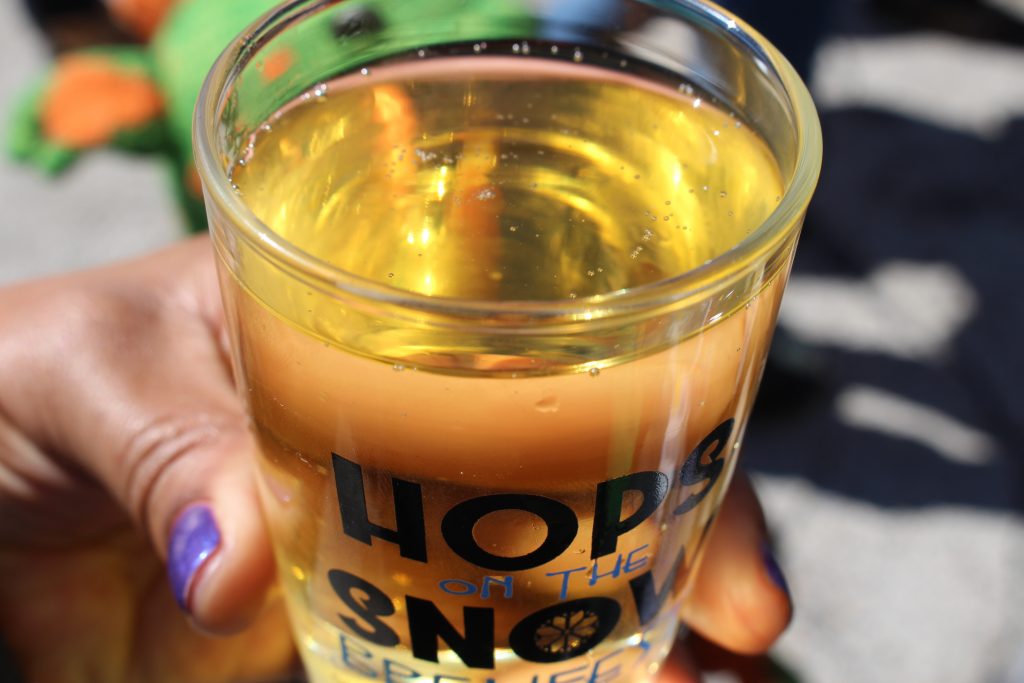 The Okemo Mountain Resort is a year round destination and offers a variety of fun events. We were there for the Hops on the Snow Briefest; a 1 day beer festival with live music, seasonal beer & cider tasting and a delicious BBQ! Check out the calendar to plan your family visit to Okemo!